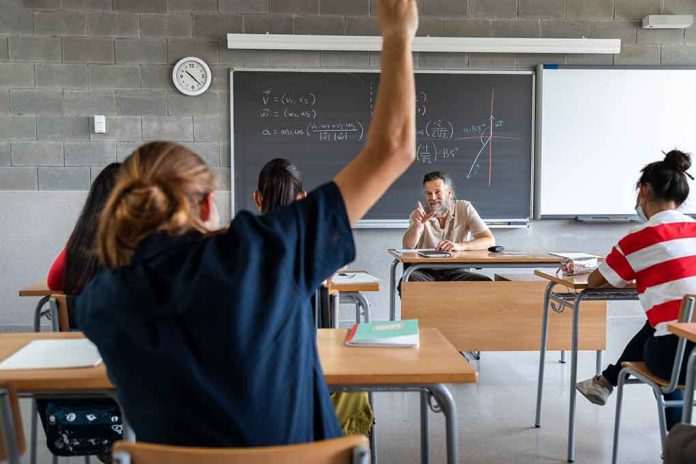 Want To Teach? Don't Miss This Incredible Grant Opportunity Made Just For You
(DailyDig.com) – Paying for college is expensive, and many Americans who want to achieve higher education struggle with how to pay for tuition. There are many financial aid options to explore, including grants such as the TEACH Grant. This particular grant originates from the College Cost Reduction Act of 2007 and was designed to attract high-achieving students to teach in low-income schools.
What Is the TEACH Grant?
The TEACH Grant program helps students who plan to become teachers in low-income areas pay for their education. This grant provides up to $4,000 a year to students who are currently completing a teaching degree for specific qualified subjects. There is a service obligation required to receive this grant, which means applicants must agree to teach at least four years at a qualified low-income school or in a high-need field within eight years after graduation.
If applicants fail to provide teaching services for the required service obligation, they must repay their loans in full with interest for each disbursement. In other words, this grant provides funds for tuition under the agreement that graduates provide teaching services for at least four years after graduation, which incentivizes students to train as teachers in high-need subject areas.
Who Qualifies?
Applicants must start by filling out a FAFSA form. Applicants should then enroll in an undergraduate or post-bachelor program in a school that participates in the TEACH grant program. Applicants must continuously meet academic requirements during their schooling. This means scoring above the 75th percentile on college admission tests or maintaining a GPA of at least 3.25.
What Are "High-Need Fields?"
In addition to meeting eligibility and academic requirements, applicants for this grant must also agree to teach in high-need fields. High-need fields are subjects that don't have enough teachers. These fields currently include subjects such as mathematics, science, computer science, foreign languages, and bilingual education. Other high-need fields include English language acquisition and special needs education
How to Apply for Grants for College
To apply for this grant, applicants must enroll in a school that participates in the TEACH grant program. Students apply for this grant through the school's financial aid office. Per normal protocol, applicants will also need to complete FAFSA applications each year. FASFA applications include income information that is used to determine eligibility for a wide vareity of aid programs each year. Students who do not qualify for this grant can apply for other financial aid programs, including the government Pell Grant.
Grants for college can be helpful for low-income students who need help to pay for tuition and who can meet eligibility requirements for certain programs. For future educators, the TEACH Grant's can provide $4,000 a year to pay for tuition. Contact your college counselor or financial aid advisor for more information on how to specifically apply for, or even renew, the TEACH Grant.