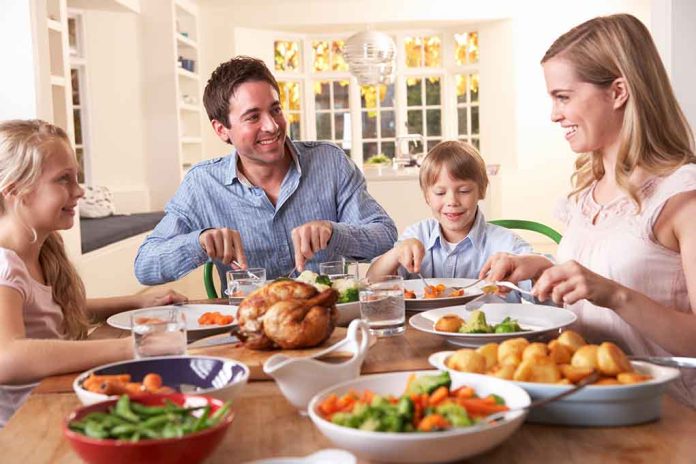 Have Children? You Could Qualify For Additional Nutrition Assistance
(DailyDig.com) – There are a number of programs available to help families with children access nutrient-rich food. These include both meal service and food pantry services that allow families to take ingredients home. While the most well-known programs for children involve providing meals during the school day, community organizations also offer weekend and summer specific programs to help families during these gaps. Federally run programs will usually have fixed income limits for food programs, while those run by local nonprofits might have more relaxed requirements.
National School Breakfast Program and National School Lunch Program
Families can apply for free or low-cost breakfast and lunch through their child's school. The USDA, in partnership with state agencies, administers school breakfast and lunch. Children either qualify based on their family's income level or their membership in certain categories. To qualify for free meals based on income, a family needs to earn 130% of the federal poverty level or less. For reduced price meals, which can't cost more than $0.30 for breakfast and $0.40 for lunch, families can earn between 130% and 185% of the federal poverty level. Children who are part of a federally funded preschool program, homeless, in foster care or whose families receive SNAP benefits are also eligible for free breakfasts and lunches.
While the programs have the same eligibility requirements, about twice as many children receive school lunches as receive school breakfasts. Children who already receive free or reduced price lunches will qualify for breakfast as well. School breakfasts and lunches need to meet certain nutrition requirements, so families can feel confident that their children are receiving a substantial amount of food at these meals. Breakfasts need to provide one-quarter of a child's daily needs for calories, protein and other nutrients, and lunches need to provide one-third.
School Pantry Programs
These are essentially food pantries that are located either in or near a school. School pantry eligibility is usually based on simply living in the school district. Recipients may be students who don't qualify for free lunches, students attending a different school or families who don't have school-aged children but live in the area. School pantries are usually open during set hours, either weekly or monthly. Depending on the program, families may be able to choose items from the shelves or receive pre-packed boxes. Families should check with their school or school district to find out about school pantry programs.
Backpack Programs
Backpack Programs are run by Feeding America and its partners. Students receive backpacks on Fridays or the day before a school break, and each backpack contains enough food to make several healthy meals over the weekend. This can include items like cereal, granola bars, fruits, vegetables and convenient meals like mac and cheese. Families should contact their school district or local food bank to find out if a backpack program is available nearby. Some organizations partner with schools to distribute the backpacks at school, while others have pickup locations elsewhere in the community. Eligibility requirements can vary depending on the organization that runs the program, but backpacks are commonly available to those who qualify for school breakfast and lunch.
Kids Cafe
These programs provide after school snacks and dinners for children in low-income areas. Since individual schools or local organizations run Kids Cafe programs, requirements can vary. Some programs will require registration through the school, while others will be open to all children within the organization's service area. Other after school activities or services might also be available at Kids Cafe programs.
School Meal Pickups
Many schools set up meal pickup programs during the coronavirus pandemic to meet their students' nutritional needs while also maintaining safe social distancing. Depending on caseloads in a particular community, these programs might still be available when schools are closed, operating remotely or using a hybrid model. If schools in a certain area are operating normally, meal pickup might no longer be available. For example, Philadelphia closed its meal pickup sites due to low COVID numbers in March 2022, with plans to resume the service if cases increase.
Summer Meal Programs
Summer breaks can be difficult for families that rely on school breakfasts and lunches for healthy meals. Summer meal programs aim to cover food needs during summer vacation. Some of these programs are USDA-run and others are run by local food banks. Since these programs are run individually, finding one can be a bit challenging. For families that use a Backpack or School Pantry program during the school year, these are a good place to start. The same food banks often participate in both types of programs. Families can also call the USDA hotline at 1-866-348-6479 to find a program near them. Summer meal programs are usually available for all children and teens 18 and younger in a certain area. Recipients don't need to meet certain qualification requirements or register in advance.
SNAP and TANF
Families should also check whether they are eligible for assistance programs that aren't school-specific, like SNAP (Supplemental Nutrition Assistance Program) and TANF (Temporary Assistance for Needy Families). SNAP, like school breakfast and lunch, is a USDA Food and Nutrition Service program. Families qualify based on income and assets, and they will need to apply through their state's agency. Those who qualify will receive money to spend on groceries through an EBT debit card. Similarly, families can apply for TANF benefits through their state's human services department. In addition to income and resource requirements, adults will usually need to be either employed or actively job searching. TANF benefits are available for a limited time that can't be more than five years over the recipient's lifetime.
Many programs exist to help children get the nutritious food they need to learn and grow, both through federal and state governments and community nonprofit organizations. The programs discussed here are only a starting point for families looking for assistance. Schools, school districts, local hunger nonprofits and local food banks are all good resources to contact to learn about the resources available in a certain community.
Copyright 2022, DailyDig.com