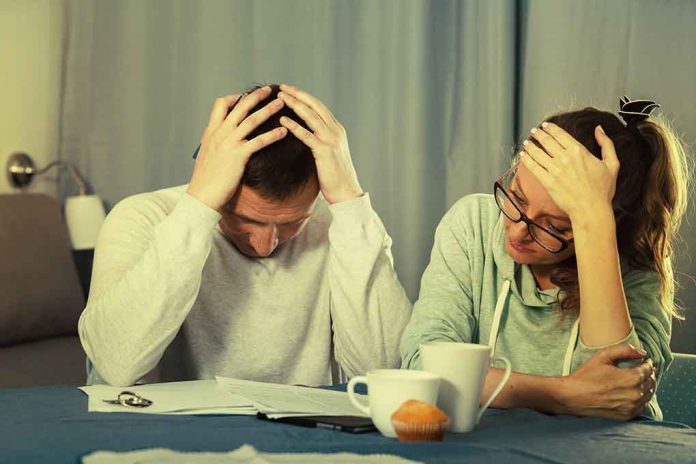 Financial Relief EXISTS For Families In Peril — Here's How To Find It
(DailyDig.com) – Financial problems are common, and they involve challenging issues such as a lack of funds, job loss, and conflicting financial ideals. Families are turning to government aid alternatives for support regularly. It's not bad if you end up in one of those households.
Whether you are dissatisfied with your current residence or cannot afford to buy food, you should consider seeking financial aid from the federal government. There are several types of financial assistance available, perhaps more than you can count. If you are having a problem in your life, you will most likely be able to find a solution that will relieve you of your burden.
Luckily, the federal government strives to ensure that every element of a family's existence is supported. We'll teach you all you need to know about various financial relief options for families and individuals in this post.
Section 8 Program
The federal government's Section 8 program is one of the most prevalent housing aid programs available. The Section 8 Program's primary goal is to provide a safe and affordable house up to standard and sanitary. The program is open to a wide range of various types of houses. Single-family homes, apartments, and townhouses are all included.
Many eligible households are familiar with Section 8 because of its flexible approach. If your new landlord accepts housing vouchers, you can relocate anywhere in the United States under the Section 8 Program. Meaning you won't have to stay in a small town permanently. You have the freedom to relocate without having to worry about housing expenditures. All you have to do now is end your lease and relocate to your new house.
With housing vouchers, the approval process is handled by your local Public Housing Authority (PHA). You won't have to worry about paying any costs because the application is entirely free. Just make sure you check to see whether you are eligible. There are four primary factors that go into determining your eligibility, and that is:
● Eviction History
● Citizenship Status
● Household Size
● Income Level
Keep in mind that the Section 8 Program is primarily focused on giving help to households with extremely low-income levels. Since these households require the greatest support, this extremely low-income level is the major emphasis. To qualify for this group, a household's income must not exceed 30% of the area's average family income.
Food Assistance
The Supplemental Nutrition Aid Program is among the most prominent food assistance programs for households. This program provides financial assistance to qualified people and families via the use of an electronic benefits transfer (EBT) card. You may use the money on a benefits card to buy food and other necessities. It functions similarly to credit cards. Typically, the assistance you get can aid you in managing the price of food and other critical supplies purchased from SNAP-eligible businesses. All you have to do now is make sure you're eligible for the program. You can only get SNAP benefits if you do it this way. If you're perplexed by SNAP, you're not alone.
Housing
Housing is among the most prevalent problems that most American families encounter. Seeking a new house to the threat of homelessness are all examples of housing challenges. If you are having trouble finding a place to live, you might consider applying for a federal housing aid program. It may assist you in staying afloat and improving your financial and housing status. You should also check to see whether you are eligible for housing aid. Some programs have extremely stringent eligibility requirements.
Energy Assistance
Several energy assistance programs offer help on energy-related costs. You have to make sure that you are eligible to receive these types of energy assistance. These assistance programs can provide financial aid to ensure that you do not have to worry about your utility bills. As mentioned before, there are many aspects of your life that you could need help with, and these government welfare programs are meant to do just that.
Children Nutrition Programs
There are several children's nutrition programs that can help children in danger of malnutrition or overweight. Because the federal government controls these children's nutrition programs, they are mostly based on educational systems. You may discover that there are various funding choices available for children's nutrition. Some children's nutrition programs compensate children financially for eating nutritious meals and healthful foods. Other children's nutrition initiatives include direct nutritious meals and technical support for nutritional supplies. The primary goal of children's nutrition programs is to provide nutritious meals and educate children about the importance of nutrition.
Temporary Assistance for Needy Families (TANF)
The TANF Program enables you to achieve self-sufficiency by providing various sorts of support. The TANF Program is a state-funded program that can provide up to five years of financial assistance, job opportunities, and other types of aid. The federal government is in charge of financing, and state governments are in charge of overseeing this program. This program focuses on assisting financially disadvantaged families in achieving financial independence. Families that qualify will get various services, including food, housing, electricity, child care, and job training.
Offered services will differ as each state administers its own Temporary Assistance for Needy Families Program. In addition, each state has the authority to determine who is eligible for TANF benefits. Keep in mind that just because you are qualified for other types of aid does not imply you are automatically eligible for the TANF Program.
Applying for financial aid through government welfare programs will assist you in improving your circumstances and regaining your footing. You are no longer required to manage your funds on your own. The federal government provides a variety of financial aid programs. These options can help you better your financial status, particularly if you support a family. With these government assistance programs, you and your family may live a better life.
Copyright 2022, DailyDig.com