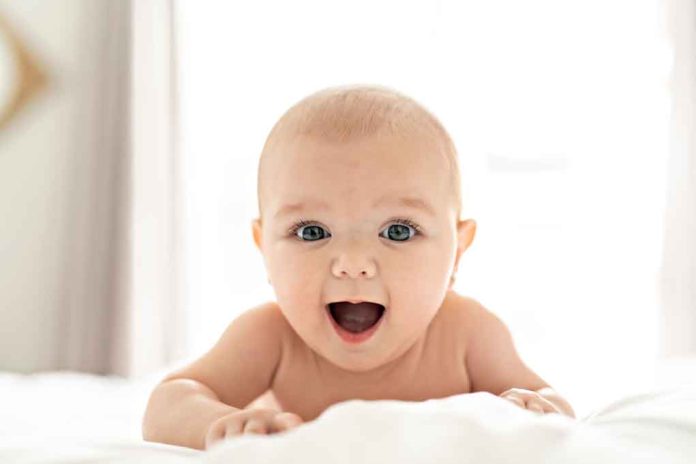 Easy Guide To WIC And The Special Supplemental Nutrition Program
(DailyDig.com) – Affording food is not always easy, and families that are only able to purchase the cheapest food available are frequently unable to provide their children with the nutrients they need to grow and develop properly. The Special Supplemental Nutrition Program for Women, Infants, and Children (WIC) aims to fill this gap by helping mothers of young children afford quality food that meets their nutritional needs.
What Is the WIC Program?
Like other nutritional assistance programs, WIC is a type of government assistance program that helps qualifying low income families obtain enough healthy food to meet their nutritional needs. Although WIC is one of several nationwide nutritional assistance programs that are available, it was designed with a much more specific population in mind than most other options.
Who Was the WIC Program Designed For?
This program recognizes the impact that adequate nutrition has on healthy development, especially in the first years of life, and it aims to provide supplemental options for making sure that mothers are able to provide the nutrients their young children need during these crucial years.
The WIC program assists low income families with providing adequate food that meets the nutritional needs of children up to age five. Women who are pregnant, postpartum, or breastfeeding also qualify for the program because their nutrition and overall health impact the nutrients their children are able to receive. These guidelines ensure that the program is able to most successfully meet its goal of helping children whose families are unable to afford enough food without assistance get the nutrients they need to properly grow during the earliest years of life, which are the most important time during their development.
Qualifying for the WIC Program
Because average incomes, food prices, and the overall cost of living vary significantly from state to state, each state sets its own WIC eligibility criteria instead of setting specific amounts at the national level. Although WIC is a national program, this flexibility allows each state to distribute benefits in ways that make sense in comparison to what residents of that state typically earn and need.
Although specific guidelines vary from state to state, applicants will generally need to meet certain categorical, residential, income, and nutritional risk requirements to qualify for WIC benefits. Women must currently be pregnant, postpartum, or breastfeeding to qualify to receive benefits for themselves, and their children are eligible for benefits until their fifth birthday.
Applicants must also apply in the state they live in, even if they live near the border of a state in which they are more likely to qualify, and a health professional must determine that they fall into at least one qualifying category of nutritional risk. This risk, which most frequently includes specific health conditions or previous complications during pregnancy that are related to poor nutrition, was designed to ensure that women who most need nutritional assistance are able to receive it.
While each state is allowed to set its own cutoff for the maximum income of a qualifying household, this cutoff must fall between 100 and 185 percent of the current federal poverty guidelines. Applicants may also automatically qualify if their income qualifies them for other government assistance programs, such as SNAP, TANF, or Medicaid.
Benefits of the WIC Program
Although the primary goal of the WIC program is to provide mothers of young children with enough nutritious food to support healthy growth and development by assisting them with obtaining enough supplemental food to fill the gap between what they need and what they are reasonably able to afford, this program also has other benefits for participating families.
WIC participants have access to additional resources when it comes to learning how to make the right nutritional choices and why certain foods and nutrients are essential for developing children and their mothers. The program also helps new mothers understand the benefits of breastfeeding and provides healthcare referrals to women who may be unsure of what they and their unborn or young children need.
How to Apply for the WIC Program
WIC applicants will need to begin the process by getting in touch with their state or local agency. There is no online application available at this time, and applicants will need to schedule an appointment to visit an in-person location to complete the application process. Applicants will generally need to bring several documents with them to this appointment, such as identification information and income verification, and they can find more specific details about what items a particular state requires by visiting the state's website or by calling the state agency.
Other Government Assistance Programs
Although the WIC program can be an excellent option for many recipients, not every woman who needs assistance providing for herself and her children will qualify for WIC. This program intentionally utilizes somewhat strict eligibility guidelines in an effort to support as many women as possible while preventing them from becoming too dependent on a program that was designed to be temporary, which means that it is not uncommon for WIC applicants to narrowly miss income cutoffs or other requirements even if they are legitimately struggling to meet all their financial obligations. Fortunately, there are other options available if you or someone in your life is in need of assistance but does not qualify for WIC.
SNAP
The Supplemental Nutrition Assistance Program, or SNAP, is one of the most popular food assistance programs. Although SNAP was also designed to be a temporary program that provides recipients with supplemental funds in the form of a system that functions similarly to a reloadable debit card when they need it while helping them move toward self-sufficiency, this program tends to be easier to qualify for than WIC. A wider range of people that do not fall into the specific categories served by WIC can also benefit from SNAP.
TANF
The Temporary Assistance for Needy Families (TANF) program assists families with providing a wide range of basic needs for their children, including improving their access to nutritious food. Although TANF is a nationwide program, states have a high level of flexibility as far as designing programs that work best for them.
Local Assistance Options
Many communities also offer local food pantries and other options for finding nutritional assistance that are not necessarily connected to federal assistance programs. Instead, these programs are typically donation based and run by volunteers, which means that they tend to have more flexibility when it comes to determining who qualifies to receive services. Although many local options still have their own income, residency, or other eligibility guidelines, they tend to be somewhat more lenient than WIC's.
WIC is one of many government assistance programs that families that need help making sure their young children's needs are adequately met may have access to. Although this program targets a relatively small population in comparison to most other nutritional assistance programs, it can be an especially helpful option for families that are struggling to afford the nutritious food their children need during the most crucial years of development.
Copyright 2022, DailyDig.com