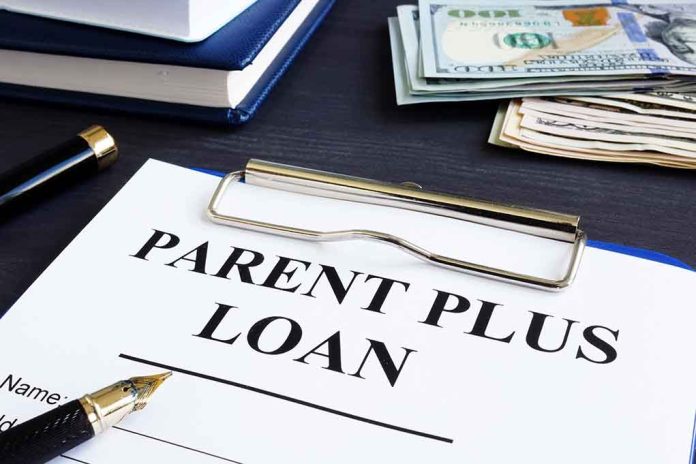 Financing College Is a Little Easier With This Federally-Funded Loan
(DailyDig) – Student Direct Plus Loans are financial aid by the federal government to graduate and professional degree students. These students' parents can also utilize this loan to pay for their children's education. They have set interest rates and are not subsidized, so the student's interest accumulates immediately after he or she enrolls in school.
Additionally, a processing fee known as the origination fee is also paramount in these loans and is usually deducted from the disbursed amount. The significance of this loan is to cater to the child's educational costs, including tuition and accommodation costs. After the payment of all school charges, the student does not receive the remaining amount from the school, unless in cases where the parent authorizes the school to release the funds to the child.
Parent Plus Loans
This loan applies to parents of dependent students after a government evaluation of their credit scores. These loans have flexible repayment options and also consider funding gaps after exhausting the student loans, grants and scholarships. There are specific provisions to qualify for a parent plus loan:
A biological or adoptive parent of a student enrolled half-time in a qualifying school is required. If the student's custodial parents are grandparents, they are also considered.
You need to obtain a minimum credit standard.
The student must also be eligible for financial assistance.
The lack of a grace period after the student graduates, leaves, or drops out is a downside of parent plus loans. As a result, parents are always obligated to begin repayment as soon as funds are available.
Grad Plus Loans
Graduate and professional students who want to pay for their education can apply for this loan. It usually covers any costs that aren't covered by other forms of financial assistance or grants. The following are some of the requirements for Grad Plus Loans:
Enrollment to at least half-time at an eligible school in a graduate or professional program.
Lack of adverse credit history. However, you get an endorser or get approval from the education department after an explanation of the bad credit history.
An individual must also meet the general eligibility for federal student aid.
There are other alternatives to Direct Plus Loans that people can also consider, including grants, scholarships, work-study, direct subsidized, and unsubsidized loans. Private student loans can also be an option for parents since they give financial aid without holding them solely responsible for their debt. Specifically, the federal options for student financial aid that people can check out include Pell Grants and grants.gov, among many other options.
Copyright 2022, DailyDig.com