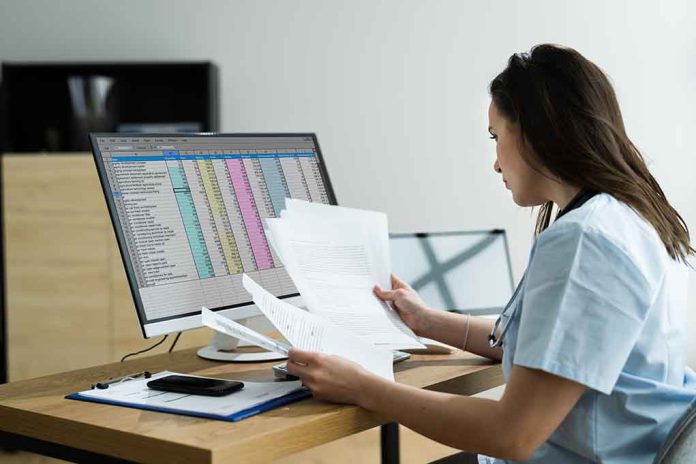 Your Guide to an Incredible Career in Medical Billing and Coding
(DailyDig.com) – Medical billing and coding is one of the most quickly-growing occupations in the medical field, but becoming a billing and coding specialist requires education and certifications that may be expensive. Fortunately, the process of becoming a specialist is as straightforward as any other degree, and the entire process can take less than a year to complete, putting you in the field relatively quickly compared to other job paths.
How to Become a Medical Billing and Coding Specialist
1. Have Pre-Requisites
Most medical billing and coding specialist programs require applicants to have a high school diploma. You'll need to finish high school or get the equivalent level of education through a GED program, in order to apply for programs and qualify for financial aid.
2. Find a Program
Medical billing and coding programs are offered at independent vocation and technical schools and through colleges. You will find a mix of in-person and online programs to choose from. The majority of stand-alone programs will train you for entry-level positions and ensure you graduate with a coding certification.
Many employers do look for a higher level of education for better positioning within their facilities. If you plan to progress within the medical field, you may want to focus your search on medical billing and coding programs that are a part of associate degree programs.
3. Apply for Financial Aid
Go online and fill out the Free Application for Federal Student Aid form as soon as you've decided you'd like to go to school. The FAFSA program gives government programs and schools the information necessary to determine what type of financial aid you may qualify for, whether that's from a grant, school money, or some other source.
The FAFSA should be done in the early part of the calendar year, around tax time. This way your application is sure to have the most recent information for schools to use when determining whether or not you qualify for student loans, funds, grants, and payment programs.
4. Work Towards Your Certification
The hard work happens once you're accepted to a medical billing and coding program. The majority of programs take 4 to 15 months, on average. The length will be determined by the type of program, your full- or part-time status, and whether or not you are bundling your certification with other educational endeavors. At the end of your program, your school will either test you for certification or direct you to any state-required testing.
5. Find Employment
Individuals with a specialty in billing and coding should be able to apply for jobs in the medical field.  Employment atmospheres may include hospitals, clinics, private practices, insurance companies, and even government run medical programs. Schools that sponsor certificate programs will often offer career counseling to help graduates find employment opportunities.
While becoming a medical billing and coding specialist does take work, it's an incredibly viable job option for those who want to get into the medical field quickly. From there, the sky is the limit, whether you'd like to stay in administration or further your education for more hands-on patient care. Good luck!
Copyright 2022, DailyDig.com