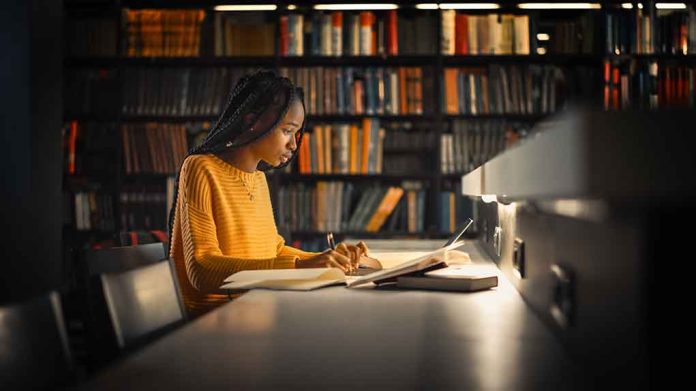 Attention Teachers — Don't Let This Incredible Grant Opportunity Pass You By
(DailyDig.com) – Education is an integral part of life that should not be denied to anyone willing to partake in it, regardless of family background or ethnicity. Learning institutions require many resources to keep up their buildings, pay talented instructors, and provide learning resources, and other services. Money is scarce, school resources are stretched, and most educators don't dedicate time to searching for grants they can use to bring their educational ideas to life.
How to Find Educational Grant Opportunities          
1.  National Education Association (NEA) Grants
NEA offers varied grant opportunities to public school educators and relevant information throughout the nation. The maximum awards provided under this foundation vary and have different deadlines. Some grants offered under NEA include:
This grant opportunity provides funding to public schools, libraries, and nonprofit organizations to help students experiencing financial difficulty, especially those below grade level. This grant also helps expand or implement literacy programs, purchasing books, software, materials, technology, or equipment to support literacy programs. The maximum award that this grant can give is $4,000.
Fender Music Foundation Grants (FMFG)
FMFG is awarded to music schools, academies, local and national music programs across America. It gives special attention to after-school music programs, music therapy programs, and in-school music programs where students are allowed to make music. This foundation also provides musical equipment or instruments to support these programs.
This foundation offers funds to teachers to support their summer learning and other professional development opportunities they would like to undertake. The maximum amount the foundation can offer is $10,000 within a specified deadline.
2.  Fundraising and Donation Sites
This site offers opportunities to people looking for a moderate amount of money to complete an education program. It has fundraising, crowdfunding, and other options to help classrooms and teachers get educational items and funding. For example, teachers can post things they need on Donors Choose or technological shortfalls on Digital Wish to get assistance.
If you are afraid or not experienced at writing and following all the grant procedures, this site makes it easy to start small. Once you obtain the first grant, the next proposal will be easy to handle, regardless of how complex it might seem. The best thing with this grant is that you can leverage the program into a bigger and better one, because one success can be built on another.
3.   Federal Grants, Funding, and Benefit Programs
The federal grant program lists all available programs to all levels of nonprofit organizations, for-profit businesses, government, and other eligible entities. The authoritative source for this educational grant program is a catalog of Federal Domestic Assistance. Grants.gov also allows you to access and apply for similar opportunities upon meeting the predetermined conditions.
4.  Non-Federal Grant Programs
There are numerous for-profit businesses and nonprofit organizations that provide educational grants and other forms of financial assistance. For instance, Candid maintains a wealthy database of global and U.S. grant-makers and all funding opportunities they offer. It also operates education, training, and research programs to advance philanthropy at all levels. The Funding Information Network in the Candid's dashboard facilitates easy access to grant resources and other reliable publications to under-resourced populations and entities.
Before writing a proposal for any educational grant, review their websites to confirm their reputation and ensure they offer the kind of grant you are looking for and want your school to be associated with. You can review by checking out their social media platforms, visiting their websites, or contacting the association directly.
Copyright 2022, DailyDig.com