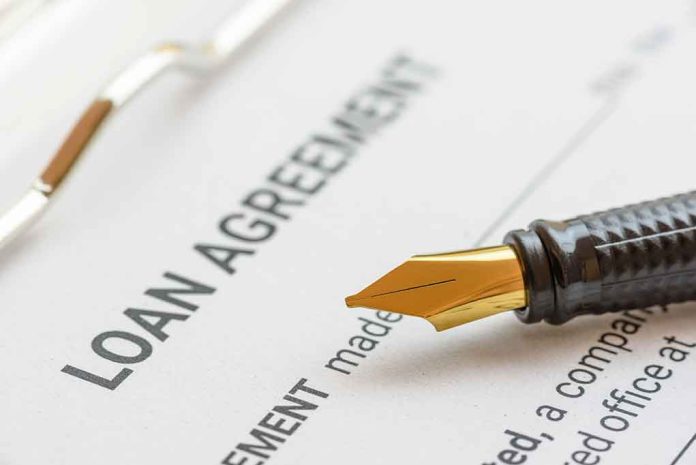 (DailyDig.com) – If you are looking for a federal loan, you are in the right place. Federal loans offer many benefits, such as affordability, lower fixed interest rates, lower FICO® score requirements, income-based repayments, and even forgiveness.
Here are the available federal loan programs to help you get the loan you are looking for.
Federal Housing Administration (FHA) loans
An FHA loan is a home loan insured by the Federal Housing Administration (FHA). These loans fit low to moderate-income families as they provide financing for up to 96.5% of the home's value.
FHA loan eligibility:
3.5% deposit for a minimum FICO® score of 580 and 10% for a FICO® score of 500 – 579
An FHA-recommended appraiser must evaluate the house you choose
The home you choose must be your primary residence, not an investment property or second home
You must move into the house after 60 days of the closing
The home's value must fall within your region's FHA Mortgage Limits
A 43% or less debt to income ratio
Proof of employment and steady income
The FHA doesn't provide home loans. Look for FHA-approved financial institutions and follow their loan application process.
Section 504 Home Repair program loans
Also known as the Single-Family Housing Repair Loans & Grants, these loans are available to the elderly and the very-low-income homeowners to eliminate safety and health hazards from a home or improve, repair, and modernize a home.
To qualify, you must:
Be the homeowner and occupant
Unable to get affordable financing anywhere else
Live in a rural area whose household income qualifies as very low limit
Aged 62 or above and unable to repay a repair, for you to receive a grant
You can receive a maximum grant of $10,000, a maximum loan of $40,000, or a $50,000 maximum combination of both. Check the  USDA Eligibility Locator to check whether your area qualifies.
Veterans Affairs (VA) loans
VA home loans (VA direct and VA-backed loans) are available to veterans, service members, and their kin to construct, buy, upgrade or refinance a home.
To qualify for a VA loan, you must have:
Completed a minimum of 90 days in active duty
Minimum of six years in service in the National Guard or Reserves
Served a total of 90 days as per Title 10 or Title 32 (30 days should be consecutive)
Minimum of 181 days in active service during peacetime
Be a spouse of a service member who died in active duty or due to a service-related disability
Not been dishonorably discharged
If the applicant qualifies, they can obtain a Certificate of Eligibility (COE) from the VA as proof of eligibility to the lenders. The VA doesn't provide these loans, but it establishes qualified applicants and approves lenders.
Rural Homeownership Direct Loan Program loans
Rural housing loans (USDA Guaranteed and USDA Direct) are available to very low to moderate-income families seeking safe and sanitary houses in rural areas.
To qualify for this loan, the applicant:
Be a US citizen or permanent resident, and the house must be your permanent residence
The home must be located in a qualifying rural area
Must have very low (50% of the area median income (AMI)), low (50% – 80% of AMI) to moderate incomes (below 115% of AMI)
Must lack adequate housing
Unable to obtain financing elsewhere but have an acceptable credit history.
Can afford the housing payments (principal, interest, taxes, and insurance (PITI))
A 41% or less debt to income ratio
The home must be 2,000 feet or less without a swimming pool.
Use the USDA Eligibility Map to determine if your area qualifies for this program.
Farm Labor Housing Loans
Farm labor housing loans are available to buy, build, upgrade or repair houses for domestic farm laborers, including those who earn from aquaculture (fish and oyster farms) and on-farm processing.
To qualify for this loan, the applicant must be:
Farmers
Farmers Associations
Family farm corporations
Indian tribes (grants too)
Nonprofit organizations (grants too)
Public agencies (grants too)
 Farmworkers Associations (grants too).
The applicant can also use this loan in an urban area for a nearby labor farm. Use this office locator tool to determine if this program is available in your area.
Student Direct PLUS Loans
Student direct PLUS loans (Grad PLUS and Parent Plus) are available to undergraduates' parents and professional or graduate students to pay for college or career school.
Parent PLUS eligibility
The applicant must be the biological or adoptive parent of an undergraduate student.
The dependent student must be in a certificate or degree program at least 50% of the time.
The parent or student hasn't defaulted on a federal student loan
Dependent students must maintain satisfactory academic performance
Parent and student fill out a Free Application for Federal Student Aid (FAFSA)
Grad PLUS eligibility 
A graduate or professional student
Enrolled 50% of the time as a certificate or degree program student.
These loans are unsubsidized, and interest starts to accrue once the loan has been disbursed.
7(a) Small Business Loans
7(a) Small Business Loans help finance (maximum $ 5 million) small American businesses with special requirements.
To get this loan, your business must:
Operate for profit
Meet SBA's qualification for a small business
Engaged in or proposing to do business in the United States or its territories
Have reasonable invested equity
Use alternative financial resources, including personal assets, before seeking financial assistance.
Explain the need for a loan
Utilize the funds for a sound business plan
Not be delinquent on any existing debt obligations to the U.S. government
The SBA doesn't provide the loan. Look for an SBA-approved lender and follow its processes.
SBA Microloans
SBA Microloans are loans from the SBA to help startups, scaling small businesses, and particular not-for-profit child care centers through community-based lenders (microlender intermediaries).
Each of these lenders creates its unique eligibility criteria. While the average loan amount is $13,000, an applicant can get up to $50,000.
What's Your Need?
The type of federal loan program you need is based on your unique needs. From home financing, and business to education, options are available to suit your various needs. You can learn more about these loans by contacting the relevant institutions dealing with each of them.
Copyright 2022, DailyDig.com