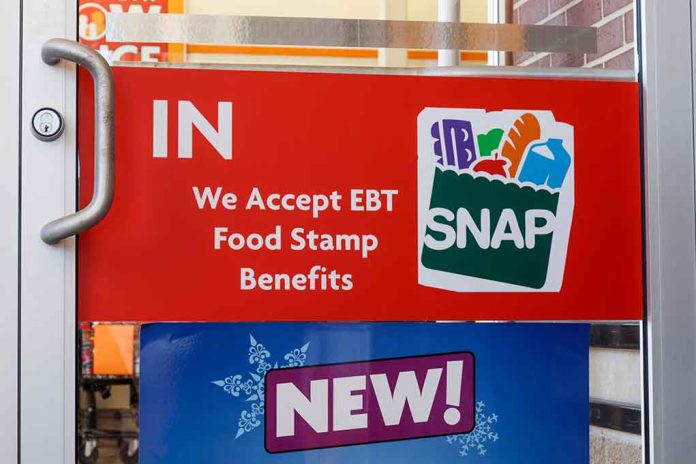 Pandemic Food Stamps Program EXTENDED: See If You Qualify
(DailyDig.com) – SNAP benefits have made the difference between having access to healthy food and surviving on the cheapest options available for thousands of families over the years, but even this program has not been enough to meet every family's needs during the pandemic. SNAP has recently created an extra program that is specifically intended to provide extra funds for families with children that are otherwise eligible for SNAP during the pandemic.
What Are Extra Pandemic ETB Assistance Benefits?
Although basic SNAP benefits have assisted many families throughout the pandemic, the challenges of the last two years have created several unusually complicated circumstances that make SNAP not sufficient to support every family or individual that is struggling to afford food. Food prices have significantly increased in recent months, and other unique circumstances have made even people who qualify for the SNAP program unable to meet all their financial obligations.
The Extra Pandemic EBT Assistance Benefits program aims to supplement the SNAP program by providing another option for people who are experiencing the highest level of need as a direct result of the pandemic to qualify for even more assistance than the basic SNAP program provides.
How Extra Pandemic EBT Assistance Benefits Support Families With Children
The regular SNAP program provides eligible participants with an Electronic Benefits Transfer, or EBT, card that is automatically loaded with the amount of money that they qualify for. This card works like a debit card and can only be used on eligible food products at grocery stores, farmers' markets, and other locations that accept SNAP benefits. Extra benefits that are currently available to eligible families with children supplement this card to provide additional assistance for families that are experiencing significant financial hardships that are directly related to the pandemic.
This program provides several options that families can use to make sure their children have access to enough healthy food to ensure adequate nutrition. Children who are generally eligible for free or reduced school lunch through the National School Lunch Act or whose parents can otherwise prove financial need may qualify for an additional EBT card that allows the family to purchase additional food. However, it is important to note that this extra program is only available in some states at this time.
How to Apply for SNAP Benefits
Individuals or families that are interested in applying for the basic SNAP program may do so by contacting their specific state agency. Although SNAP is a nationwide program that is available in all states, each state sets its own maximum household income and other eligibility guidelines. The average cost of living varies significantly by state, and this ability to set local criteria is largely intended to make sure that states are able to most efficiently use their resources to assist individuals and families that most need them. State-specific eligibility guidelines and agency contact information can be found here.
How to Apply for Extra Pandemic EBT Assistance Benefits
If you or someone in your life is interested in applying for extra pandemic EBT assistance benefits, you will first need to find out if your state is currently participating in this additional program. Participating states can be found here. If the state in question offers this option, applicants will need to contact the appropriate state agency to apply for extra assistance. This process is similar to the application that was originally completed to obtain regular SNAP benefits.
Although the pandemic has created extremely difficult financial situations for many families, SNAP's extra pandemic assistance benefits provide an additional layer of help for families that are experiencing food insecurity. By joining this program, you or someone in your life can become eligible for more funds to make affording nutritious, filling food a bit easier.
Copyright 2022, DailyDig.com