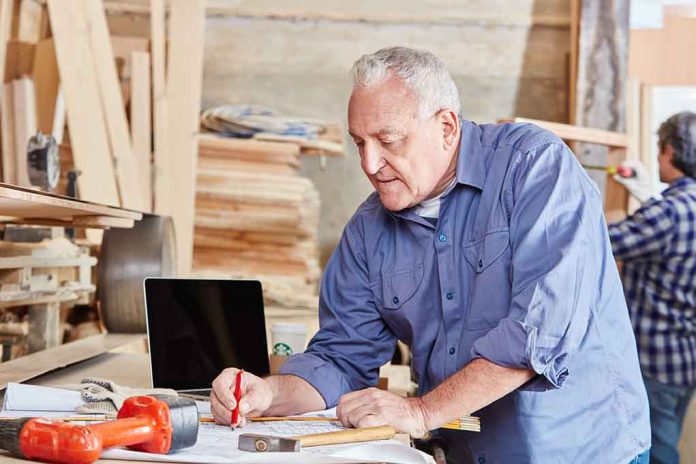 Finding Jobs for Seniors Is a Breeze When You Use This Special Tool
(DailyDig.com) – Sometimes it can be difficult for a senior citizen to find employment, especially if they have been out of the workforce for a long time, do not have strong literacy skills, or face other barriers to obtaining a job. However, the United States Department of Labor has a program called the Senior Community Service Employment Program to help seniors cross those barriers.
What is the Senior Community Service Employment Program? 
The Senior Community Service Employment Program (SCSEP) is available to low-income individuals who are aged 55 years old or older. The SCSEP is a community service training program that provides an average of 20 hours per week of work. Participants are paid at the highest of the Federal, state, or local minimum wage. This meaningful work program helps seniors gain work experience and to help provide community service hours to non-profit or public facilities such as hospitals, daycares, senior centers, or schools. In addition, participants of the SCSEP can receive employment assistance through American Job Centers (CareerOneStop).
How to Qualify for SCSEP
To qualify for SCSEP, potential participants must be:
55 years of age
unemployed
have a family income that is not more than 125% of the federal poverty level
Priority status is given to veterans and qualified spouses. After that, priority status is given to individuals in certain categories, including those that have a disability, are over the age of 65, have limited English or low literacy skills, live in a rural area, are homeless, that meet certain other criteria or have low employment prospects.
Learn More About the SCSEP 
If you or a senior you know is in need of employment, more information can be found by calling the toll-free help line of the U.S. Department of Labor at 1-877-US2-JOBS  (1-877-872-5627) or by using the CareerOneStop Older Worker Program Finder. Finding the right training and job can be a rewarding and financially beneficial opportunity, and all avenues should be explored.
Copyright 2022, DailyDig.com