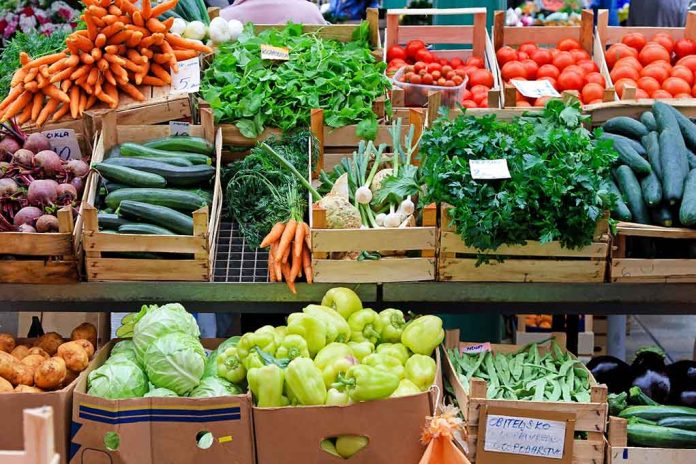 Put Extra In The Pantry With The WIC Farmers' Market Nutrition Program (FMNP)
(DailyDig.com) – The Special Supplemental Nutrition Program for Women Infants and Children, commonly abbreviated to WIC, is a program set up to provide federal grants to low-income earning women who are pregnant, breastfeeding, non-breastfeeding or postpartum. It also covers children up to age five who are at risk of malnutrition.
However, the program doesn't usually cover fresh foods from farmers, which are more often affordable. This is where the WIC Farmers' Market Nutrition Program comes in.
What is the FMNP?
Congress established the FMNP in 1992 to provide fresh, locally grown foods to WIC participants to raise awareness and promote sales at farmers' markets. The FMNP provides eligible participants with coupons added to their WIC benefits that allow them to buy fresh foods from roadside stands, farmers' markets, or farmers that a state agency has approved.
Program Eligibility
To qualify for the FMNP vouchers, one must be pregnant, breastfeeding, or postpartum and enrolled in a participating WIC clinic. The FMNP also covers children and infants from over 4 months old to ages five. The children also have to be enrolled in participating WIC clinics. The program doesn't limit how many eligible family members can participate.
How to Apply for The FMNP
There are two ways you can enroll in the FMNP. You can contact your local WIC clinic and ask them to register you, or you can fill out an interest form in your state. Once you fill out the form and submit it, the state will confirm your WIC participation and mail you the $30 FMNP voucher.
How to Use Your FMNP Voucher?
Once you receive your voucher:
Head to your local participating farmers' market or roadside stand and look for one with the FMNP sign.
Select the locally grown FMNP-approved fruits and vegetables you like.
Pay using your voucher. If the produce you've selected exceeds the amount on the coupon, you can settle the amount with another form of payment.
The FNMP program allows eligible WIC members to access fresh, locally grown produce that promotes nutrition. Remember that all FMNP vouchers are only applicable at authorized farmers' markets.
Copyright 2022, DailyDig.com