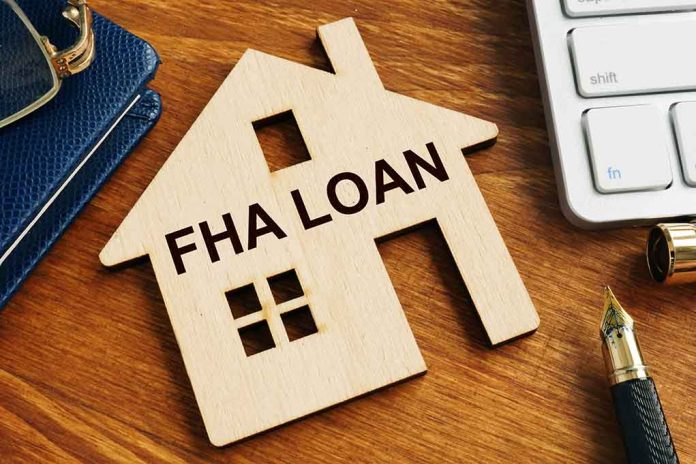 (DailyDig.com) – Home buyers looking to purchase homes have two main mortgage categories they may want to consider. The first one is the traditional mortgage, which they can get through almost any bank or financial institution. The second one is an FHA loan, which is only offered through a participating lender who has been approved by the Federal Housing Administration (FHA). Here is how the FHA loan program works.
What are FHA Loans?
FHA loans are an option created by Congress in 1934 to help more people become homeowners. They are insured by the Federal Housing Administration, an agency of the United States Department of Housing and Urban Development (HUD). FHA loans make it easier to get financing with as low as a 3.5% down payment and offer affordable monthly installments.
Eligibility Requirements for an FHA Loan
To get an FHA loan, borrowers must meet the following eligibility requirements.
Make at least a 3.5% down payment
Have a minimum credit score of 580
Possess a less than 43% debt-to-income ratio
Meet minimum income requirements
Be able to afford Mortgage Insurance Premiums (MIP)
Borrowers opting for an FHA loan must also prove that the home they seek to buy will be their primary residence. Once these requirements are met, an inspection follows to see whether the home meets the minimum property standards.
Benefits of an FHA Loan
FHA loans are a boon for buyers in two key ways. First, they help borrowers get around a hefty down payment requirement. Second, because they are backed by the government, they are less risky to lenders. In fact, lenders tend to give more lenient loan qualifications for FHA loans in terms of credit score and debt-to-income ratio.
The Takeaway
FHA loans are a go-to option for home buyers since they're relatively inexpensive, easy to qualify for, and come with low mortgage insurance. Borrowers looking to finance their homes through these loans can get more information from a HUD-approved housing counselor.
Copyright 2022, DailyDig.com