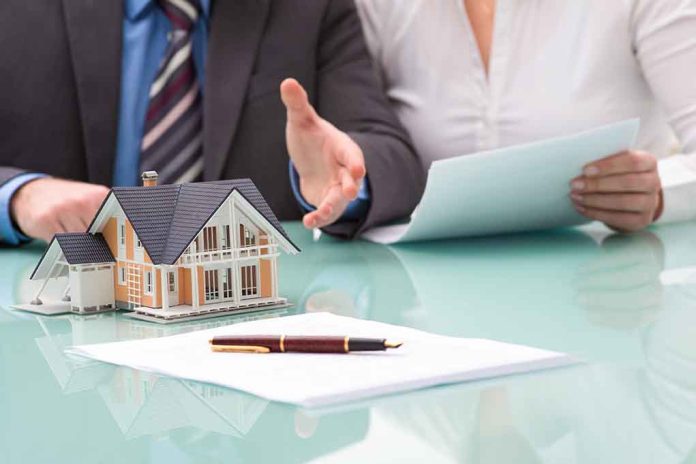 6 Pro Tips To Save Major $$$ On Homeowners Insurance
(DailyDig.com) – Whether you're buying a new home and have to fulfill a mortgage requirement or now own your home outright, homeowners insurance is a critical item you simply can't go without. That said, policies vary from company to company, area to area, and can be quite costly. So how can homeowners save on homeowners insurance? Using the right strategies can help homeowners find discounts and get better prices on premiums.
Six Ways to Save on Homeowners Insurance
1. Increase Policy Deductible
Homeowners who can increase the deductible of their home insurance policy will benefit from more affordable monthly payments. The deductible is the amount of money the homeowner will pay for home repairs if something happens to the home, so by raising the deductible, homeowners are agreeing to pay more out-of-pocket costs if there are natural disasters, fires, or floods.
This strategy should only be used by homeowners who are comfortable with paying higher out-of-pocket costs for home repairs if a disaster strikes. Using this strategy without a high enough income (or enough in savings) for home repairs can cost more money in the long run.
2. Invest In Home Security
Making the home more secure is another way to save on the cost of homeowners insurance. An insurance policy is used when there is damage to the home, so homeowners who can prevent some types of damage may benefit from lower premiums. Homeowners should invest in home security like burglar alarms, deadbolts, and cameras. Responsible homeowners should also ensure their home has active smoke detectors and fire extinguishers.
May insurance companies offer discounts to homeowners who have formal security systems. Check with your agent to find out if what you have may qualify you for extra savings.
3. Only Make Big Claims
Some homeowners contact their insurance company anytime something goes wrong with the home, but making many small claims will raise insurance premiums over time. If possible, homeowners should take care of minor claims out-of-pocket without contacting the insurance company. Simple fixes like window glass repairs are more affordable than paying higher premiums.
4. Ask About Discounts
Homeowners may be eligible for more discounts on their homeowner's insurance than they realize.  Many home improvements – like upgrading roofing, upgrading fire resistance, and upgrading your electrical or plumbing systems – may qualify you for discounts as newer materials are less hazardous. Homeowners who have made significant improvements to the home should ask for a new inspection so an insurance adjuster can update the home insurance policy and apply discounts.
Discounts can be found in other ways, too. Homeowners may be able to qualify for discounts by asking for paperless billing, paying premiums via direct deposit, or by having no smokers in the home. Teachers, engineers, and firefighters may also be able to use their job as a way to get discounts.
5. Bundling
Bundling homeowners insurance with auto insurance is another clever way to save on premium costs. Some homeowners may be able to save up to 15% on premium costs when home and auto insurance are bundled. It may also be easier to qualify for certain discounts when insurance policies are bundled under the same company.
6. Clean Up the Home
Many homeowners have attractions on their property that insurance companies consider "high-risk." For example, trampolines and playground equipment are often reasons why insurance premiums are higher on homes with children. Haven't actually used that pool in years? Consider having it removed or filled in.
There are just a handful of strategies homeowners can use to lower their annual premiums. Homeowners looking to save, especially in these difficult financial times, should contact their insurance company directly. And if they won't help? Start shopping around. There are plenty of homeowners insurance companies and agents ready and willing to help.
Copyright 2022, DailyDig.com