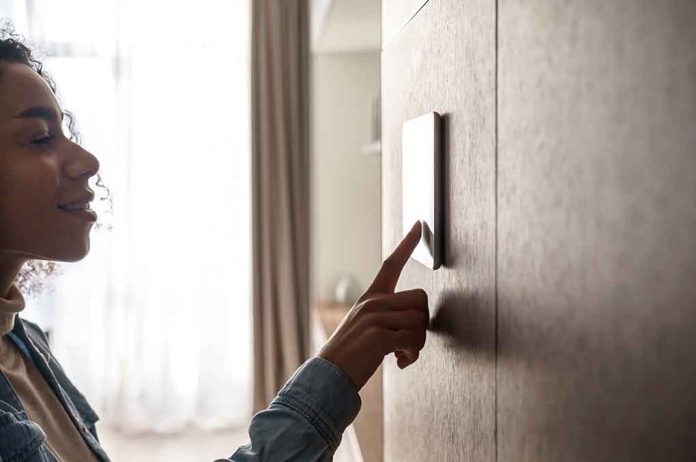 Overwhelmed By Skyrocketing Energy Prices? Check Out This Potentially Solution
(DailyDig) – Affording energy costs is not always easy, but options are available if you or someone in your life is struggling to afford heating and cooling. The LIHEAP Energy Assistance program can assist households that meet certain eligibility criteria with covering several types of ongoing and emergency energy bills.
What Is the LIHEAP Energy Assistance Program?
While the pandemic and other challenging circumstances have created a wide range of difficult financial situations in the past several years that have made it challenging for many households to pay their bills on time, there are several government resources available to families and other households that are financially struggling to live a normal life. The LIHEAP Energy Assistance Program, or Low Income Home Energy Assistance Program, aims to fill one of these gaps for households that are struggling to adequately heat or cool their homes.
Although heating, cooling, and other utilities tend to be categorized as luxuries by companies that are able to turn them off at will if bills are too late, they are essential when it comes to keeping homes in especially hot or cold climates at a safe temperature for residents.
The LIHEAP Energy Assistance Program generally covers heating and cooling costs, as well as certain utilities, for eligible households that are accepted to the program. It can also assist with energy home repairs to help your home use the energy it does have more efficiently and emergency support to provide assistance in a timely manner if you experience a problem that requires immediate funds or repairs. You may also be able to apply LIHEAP funds to a portion of your water bill if the water is directly used for heating or cooling purposes.
Who Qualifies for the LIHEAP Energy Assistance Program?
Like many government assistance programs, the exact qualifications for the LIHEAP Energy Assistance Program vary by state. Because the average income, cost of energy, and overall cost of living vary significantly from state to state, the federal government allows states to set their own maximum household income and other eligibility criteria that make sense at the local level for energy, food, and other assistance programs.
The LIHEAP Energy Assistance Program is also unique because households that are already participating in other government assistance programs may automatically qualify. Recipients of SNAP, SSI, or TANF benefits typically qualify for LIHEAP regardless of their specific income, although they will still need to fill out an application to claim their assistance. Households that are not already participating in an approved government assistance program will generally find that the majority of their eligibility application is based on their current income and household size.
This program is generally meant to be a temporary means of assisting households that are experiencing a financial hardship. Although households that have no other means of adequately covering their energy costs may qualify to remain in the program indefinitely, benefits will typically end if the household's income passes the maximum level.
How to Apply for the LIHEAP Energy Assistance Program
Households that are interested in applying for the LIHEAP Energy Assistance Program can expect the approval process to take approximately 30 days. In general, payments will not be received for another 15 days following approval, but emergency needs may be able to be taken care of within 48 hours of a household's application being approved.
Households will need to apply through their state's LIHEAP office. Because each state has different eligibility criteria, each state office can provide more specific information about qualifying and the application process at the local level. Applicants in any state will need to provide copies of certain documents that verify their identity, income, and other eligibility details, such as their social security number, bank statements, proof of income, and verification of other government assistance benefits.
Heating and cooling are essential aspects of living in a safe home, especially in extreme climates. If you or someone in your life is struggling to cover energy costs, applying for the LIHEAP Energy Assistance Program may be an appropriate next step.
Copyright 2022, DailyDig.com