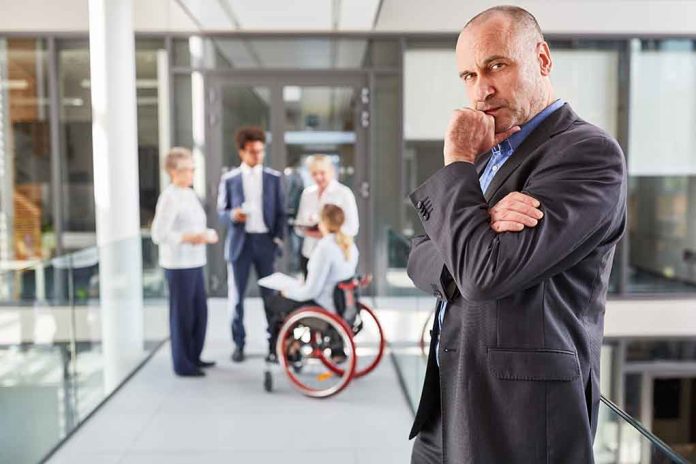 Disabled? Here's How The Architectural Barriers Act Can Protect You
(DailyDig.com) – The Architectural Barriers Act requires certain public buildings that are built using federal funding to be accessible to people with disabilities. The act gives individuals that experience discrimination related to accessibility issues clear options for filing a formal complaint to correct the problem.
What Is the Architectural Barriers Act?
Prior to 1968, many public buildings were not accessible to individuals with certain types of disabilities. The Architectural Barriers Act sought to eliminate this problem by requiring all new construction projects in certain categories that receive some type of federal funding and are intended to serve the public to be accessible in some way, such as including ramps or elevators to get into any buildings or structures that do not have a ground level entrance. Some of the main categories of buildings and other public structures that are typically covered by the Architectural Barriers Act include:
Public schools
Public housing
Public transit
Post offices
National parks
Certain medical facilities
Federal prisons
Other federal buildings
How Does the Architectural Barriers Act Work?
Standards for new buildings that are covered by the Architectural Barriers Act are developed and enforced by the Department of Housing and Urban Development, the General Services Administration, the Department of Defense, and the U.S. Postal Service. These four organizations work together to determine what criteria make a building qualify as accessible and make sure that architects and contractors adhere to them, which is a major step in making sure that people who cannot climb stairs or have other physical disabilities are not left out of public spaces that they have the right to access.
How to File a Complaint if You Experience Discrimination
If you or someone you know experiences discrimination related to the ability to access a public building that is covered under the Architectural Barriers Act, there are two main options for filing a formal complaint. This may be done:
By filling out the online Architectural Barriers Act (ABA) Complaint Form
By emailing a description of your complaint to

[email protected]
The Architectural Barriers Act plays a key role in ensuring the accessibility of public buildings, and filing complaints when they are needed is an important step in addressing and correcting problems to minimize accessibility concerns.
Copyright 2022, DailyDig.com