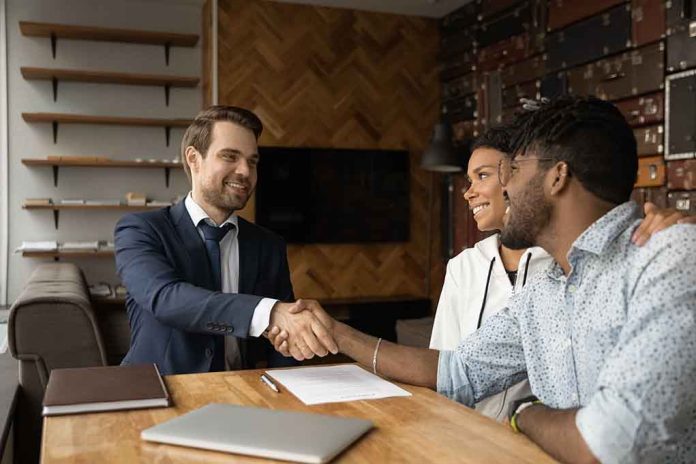 (DailyDig.com) – The most vulnerable American households need relief in the wake of rising inflation. Families are still reeling from the financial effects of the COVID-10 pandemic, and some low-income families are in crisis. They face mortgage defaults, delinquencies, and foreclosures. Some have had their utilities shut off, which is concerning when combined with the dangerous and devastating effects of climate change. For those families who lost their homes or experienced significant financial hardship following January 21, 2020, the Homeowner Assistance Fund (HAF) can provide some relief.
What Can You Use HAF For?
You can use HAF funds for mortgage payments, utilities, homeowner's insurance, and for other specific home-related purposes outlined in the fund distribution. This is the type of relief that goes to families facing greatest hardship first, and eligibility is required using regional and federal income factors.
Overall, HAF is distributed in the amount of at least $50 million to each state plus Puerto Rico and the District of Columbia. Nearly $500 million is designated for tribal lands, including the Department of Hawaiian Home Lands. $30 million goes to aid the Commonwealth of the Northern Mariana Islands, the U.S. Virgin Islands, American Samoa, and Guam.
HAF Updates
HAF funding qualifications have been updated throughout 2022, so if you didn't qualify to use HAF for a particular home-related expense, check back again with your case worker. You may be able to qualify now. In many instances, home-related expenses are not covered directly, but rather reimbursed, meaning you have to go through a specific approval and reimbursement process.
Overall, HAF is there to help struggling Americans stay housed. Nearly 10 billion dollars has been delegated to this federal program, but like many federal programs, those benefits are distributed by states.
How To Qualify: Homeowner Assistance Fund
To be eligible for HAF funding, you need to have specifically measurable financial hardships due to the pandemic. The assistance must only go towards your primary residence. You also need to meet specific program requirements in your state, which is based on your state's median income in most cases. Each state may also impose specific requirements, so you'll have to check eligibility on a state-by-state basis.
Specifically, you can put awarded funds towards property taxes, homeowners insurance, internet service, utilities, homeowners association fees (HOA fees), property taxes, and mortgage payments. This includes mortgage payments which are past due. Specific home repairs may also be included. Again, this varies by state, and this is only a general list of examples of what the HAF may cover for you and your household.
The qualification process is also different based on your state, but start by learning about the income requirements for HAF relief and whether you qualify.
HAF Details
Usually you will not have to pay back HAF funds. This can change if you sell your home, but it's based upon the local program requirements. A housing counseling agency (specifically, a HUD-approved one) can help you with that. Even if you're in the foreclosure process, you can still apply for HAF.
Should you qualify, the funds can go directly to your mortgage lender or to the contractor you've hired to make repairs. These funds can also go directly to your utility company. To receive funds directly, these service providers must accept HAF payments. Most do, but it's worth checking. Your funds must go towards a primary residence, such as a manufactured home, a condo, a duplex, a single-family home, or a one-to-four-unit dwelling.
Don't struggle alone. Reach out to your local or state organization, specifically the Housing of Urban Development (HUD) office for more information on applying for HAF.
Copyright 2022, DailyDig.com