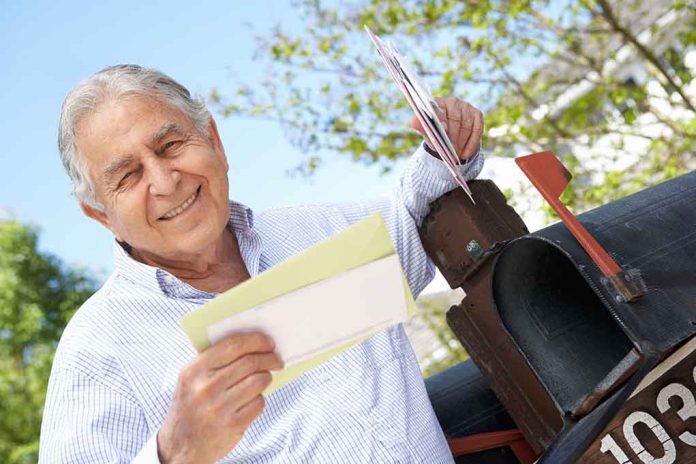 Find Out If You'll Be Receiving a 4th Stimulus Check In 2022
(DailyDig.com) – Many Americans are wondering whether they will receive a fourth stimulus check. The answer is yes… and no. The federal government has no plans to issue a stimulus check. Depending on the state you live in and how they distributed the funds they received from the American Rescue Plan, you may still be eligible to receive funding. That's right, some states and local governments are issuing a fourth stimulus check to qualifying citizens in their state!
Will You Receive a Fourth Stimulus Check?
The likelihood of receiving a fourth stimulus check from the federal government is low. It is unlikely that this will change in the near future. However, some states are providing a fourth round of stimulus checks to qualifying residents. The following states are offering additional stimulus funds to their residents:
Maine
Residents in Main will receive checks for up to $850 from Governor Janet Mills' relief plan. If you make less than $100,000 or are head of household and making less than $150,000, you will be eligible to receive these payments. Additionally, couples filing jointly can make up to $200,000 and receive funding for both filers, up to $1,700.
Even if you do not usually have to file, you can still receive this payment by filing your 2021 taxes. The state began issuing payments in June. Additionally, Main increased its Earned Income Tax credit amount allowing filers to earn more money back.
Hawaii
Residents making less than $100,000 annually will receive up to $300 due to a tax rebate. If you earned more than that, you might still receive up to $100.
New Jersey
Governor Phil Murphy approved a $2 billion tax relief program on June 15, which will help more than 2 million New Jersey families. This plan is called the Affordable New Jersey Communities for Homeowners and Renters (ANCHOR) program, which provides homeowners with property tax relief. This plan will assist homeowners in the following bracket.
Renters making up to $150,000 annually can receive up to $450 yearly in state tax credits.
Households making less than $150,000 annually can receive up to $1,500 per year tax credit on their property bills.
Households making $150,000 to $250,000 annually can receive up to $1,000 in state tax credits on their property bills.
While residents won't receive a physical check in 2022, they can look forward to more significant tax rebates on their 2023 tax returns.
Delaware
Delaware began sending $300 relief rebates to eligible residents using their 2020 tax returns. Most residents who filed their tax refund on time should have received their payments in May. Couples who jointly filed should receive a check for each person. If you have questions about eligibility, contact the Delaware Department of Finance or visit their website to learn more.
Colorado
Governor Jared Polis signed legislation allowing taxpayers to receive some relief. If you filed your 2021 tax return by June 30, you can receive up to $400 later this year. The amount received will vary based on your reported revenue.
Minnesota
Some Minnesotan first responders and front-line workers can be eligible for a one-time payment of $750, thanks to legislation enacted by Governor Tim Walz. To qualify, front-line workers must apply for the Minnesota Front-line Worker Pay Program by July 22.
Idaho
Idaho is planning to send rebates to eligible residents. Full-time residents who filled their 2020-21 tax returns and grocery credit refund returns can get a $75 rebate or up to 12% of their state taxes, whichever is more. These funds will be distributed via direct deposit. The state will issue a check if you don't have direct deposit. Check your rebate status on the website.
Other states may provide additional stimulus assistance in the future. In fact, many states are planning to offer gas and grocery rebates. The federal government may even decide to distribute more funds. Unfortunately, we are unlikely to see another round of stimulus checks from the federal government any time soon.
Copyright 2022, DailyDig.com