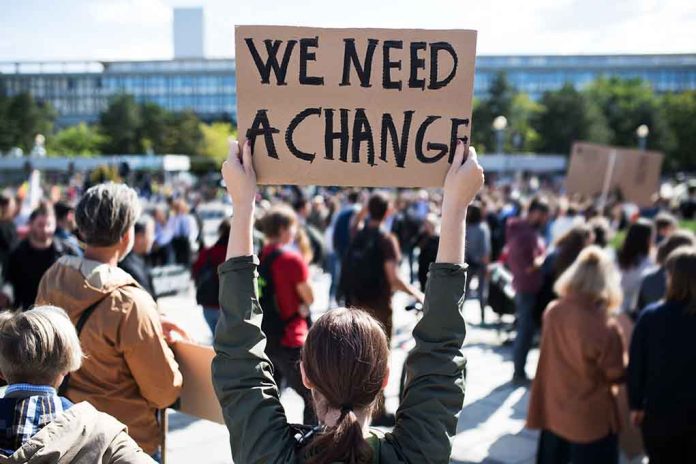 (DailyDig.com) – To support their one-day strike, New York Times unionized employees are inviting consumers to take part in a digital picket line by not interacting with any Times articles on Thursday, Dec. 8th.
Upwards of 1,000 unionized Times employees will strike for 24 hours on Thursday, according to NewsGuild of New York's VP, Amanda Hess. Hess encouraged her followers on Twitter to boycott the New York Times the same day in solidarity.
"We're asking readers to not engage in any @nytimes platforms tomorrow and stand with us on the digital picket line!" she tweeted. Hess included their popular puzzle game as well.
The paper will experience its biggest strike since 1978.
The statement followed unsuccessful discussions with the paper's management as they are still having disagreements over wages, the employee's pension plans and health insurance. While the union promised to go on strike on Friday Dec 2nd, it seems that efforts to stop the strike have not been successful.
The union criticized unwise and inefficient business spending while worker wage increases were not catching up with inflation, the New York Post revealed. The union also demanded that employees be permitted to work remotely without a foreseeable end instead of the New York Times' July 2023 cutoff date.
The New York Post further indicated that the strike might interrupt outlets beyond the New York Times. The New York Post, Newsday, and regional publications of the Wall Street Journal and USA Today subcontract their printing to the Times' College Point printing factory and might be impacted if the trade unions follow through.
Meanwhile, the New York Times management has been planning for a possible large walkout on Thursday. As reported by Vanity Fair, employees and reporters have been encouraged to submit articles early. Internal communications from human resources chief officer Jacqueline Welch have indicated workers would not be compensated for the day if they participate in the strike.
Nikole Hannah-Jones will speak at a rally at 1 P.M. while New York Times strikers protest outside the main headquarters.
Copyright 2022, DailyDig.com