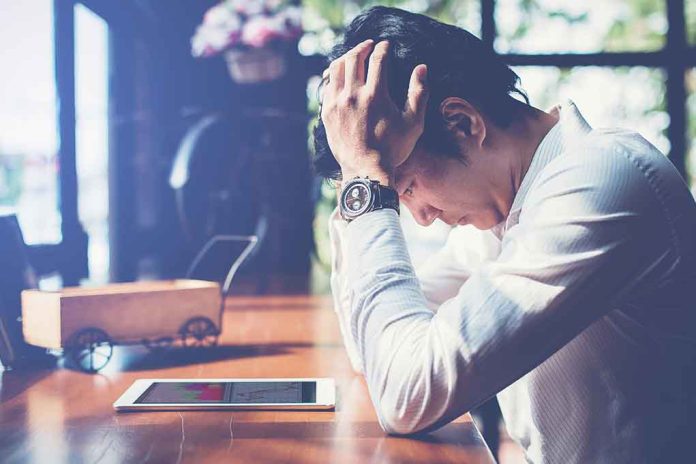 (DailyDig.com) – The Social Security trustees published a study on March 31 predicting inevitable benefit cutbacks in 2033, bringing the program's insolvency closer than previously thought.
Last year, Social Security's solvency deteriorated. Inflation and a weaker economic outlook have lowered estimates of the timeline for its eventual failure.
Social Security payouts are estimated to be reduced by 23 percent in a decade's time if nothing improves.
The faster approaching insolvent status timeline contrasts with promises by politicians of both parties, including Republican House Speaker, from California, Kevin McCarthy, President Trump, and President Biden. They all have made promises to not include Social Security during debt ceiling negotiations.
Policymakers are rapidly running short of time to adopt adjustments that would strengthen Social Security's solvency without causing big disruptions to Americans' plans for retiring and the economy.
The simplest way to address the gap in Social Security's shortfall would be to increase the wage taxes used to finance the program. But it would put a strain on today's workforce, making it a burden for them.
By increasing the wage tax by 25%, Social Security may be sustained for the following 75 years. Currently, both employers and workers are responsible for the wage tax. Also, benefits could be reduced by nearly a quarter to share the cost of saving the program.
These are two horrible alternatives. However, the recent practice of assuring voters that nothing is wrong must halt.
Maine's independent senator, Angus King, and Louisiana's Republican senator, Bill Cassidy, together with a few of their bipartisan colleagues, are now having exploratory talks on possible changes to Social Security. Some of the options being discussed include increasing the wage tax ceiling, altering the formula that is used to calculate a person's payment benefits, and increasing the age of retirement to 70.
They've been accused of spearheading a "trojan horse" effort to reduce benefits, while they have not even offered anything approaching a detailed strategy yet.
That shows how difficult it will be to prevent bankruptcy. However, Americans need to have an honest discussion about the future of Social Security.
Copyright 2023, DailyDig.com