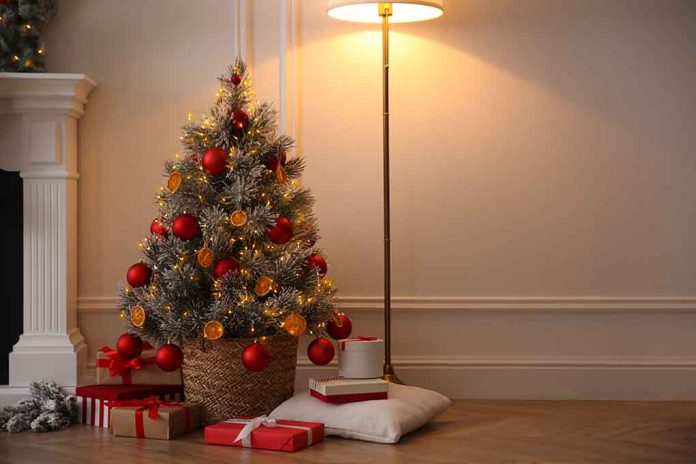 (DailyDig.com) – During the holidays, finances can feel tighter than ever before. Fortunately, there are a lot of resources out there that can help you make the holidays magical for your kids despite money problems. Check out these key resources and how they can assist you in having a merry Christmas season.
The Salvation Army Christmas Assistance Program offers help with Christmas toys for the kids and help with bills during the holiday season. The Salvation Army puts up Angel Trees where families can share more information about their needs.
2. Toys for Tots
There's something magical about waking up on Christmas morning and finding presents under the tree. The Marine Toys for Tots Foundation offers toys to needy families throughout the holidays, ensuring that kids up to age 12 have the fantastic Christmas they deserve.
Holiday decorations are a key part of the season, especially when you're fighting to bring the magic to life. The Christmas Tree Project provides fully-decorated holiday trees for families in need during the holidays. These trees can be decorated in a variety of themes, bringing the magic of Christmas to life in your home in a festive, fantastic way.
4. Trees for Troops
The Trees for Troops program delivers trees to service members and their families, including those who might not be able to afford those important holiday decorations on their own. Originally, Trees for Troops sent out trees to deployed service members. However, over the years, that program has continued to grow. Now, Trees for Troops delivers trees to both deployed service members and service members and their spouses on base.
The Prison Fellowship Angel Tree helps strengthen the relationships between incarcerated parents and their children. During the holidays, it offers Christmas gifts to the children of incarcerated parents, helping those parents to provide a point of connection with their kids and enhancing the holiday spirit.
6. Catholic Charities
The Catholic Charities Share Your Blessings Christmas Gift Campaign each year provides gifts for children age 16 or younger each year. The program is designed to provide Christmas aid for people in specific geographic areas, so look up your local area to determine what options you might have for assistance over the holiday season.
7. Feeding America
Putting a special meal on the table can be incredibly difficult when finances are tight. At Feeding America's food bank, families can get holiday meal boxes filled with the supplies that will help them make those special holiday meals. With a little creativity, you can put together a fantastic Christmas dinner!
8. Local Resources
Often, local resources are among the best choices for finding assistance with the holidays, from help with Christmas gifts to help covering the regular bills that may come along with the holiday season. Often, assistance programs fill up fast. Many people start applying for aid in October to ensure that they are able to get the help they need. Check out:
Local churches
Local food banks
Local soup kitchens, especially those with free meal Christmas programs
By checking out those local programs, you'll often find yourself in a better position to get on the waiting list and increase the odds that your family will get that much-needed help during the holidays.
As Christmas approaches, finding ways to cover the increase in expenses while still paying your regular bills can feel incredibly daunting. Fortunately, there are plenty of options out there that can help you cover those costs. By checking out these resources, you can have a merry Christmas even when your budget is incredibly tight.
Copyright 2022, DailyDig.com