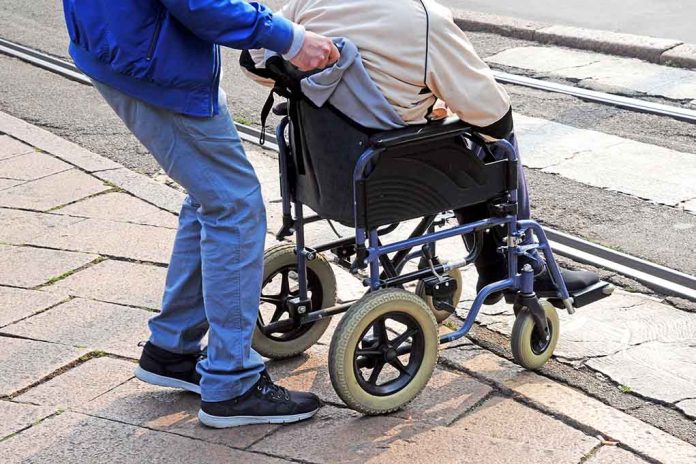 Alert Veterans: Don't Delay — Learn About These Caregiver Programs And Services
(DailyDig.com) – Caring for a loved one is hard work. It can become a full-time job and caregivers need all of the help and support they can get. When the person being cared for is a veteran, Veterans Affairs has various programs and services that can help that family move forward. The program is designed to help disabled veterans remain in their own homes and get the care they need, without overburdening their families to the point of burnout. However, there are some limitations on who is eligible.
Who is Eligible for Assistance?
Assistance is available to veterans and their families if the veteran sustained a serious injury in the line of duty on, or after September 11, 2001. This includes PTSD and other mental conditions, and it does include conditions that were aggravated by duty. The disability rating must be 70% or higher, and the assessment must indicate the need for at least six months of continuous personal care services.
Assistance is not available for conditions that develop before or after active duty and are not associated with it. Also, the veteran must first enroll in VA health services.
The family caregiver must be at least 18 years old and either:
The person's spouse, child, parent, stepchild, stepparent or extended family member.
A person who lives full-time with the veteran or is willing to do so. In other words, an unmarried partner, roommate, or professional hired as a live in aide.
The veteran can choose one primary caregiver and two secondary ones. For example, their spouse might be the primary caregiver as they live together, but they might also appoint a sister and their son, who fill in when their spouse needs a break.
Those not eligible may be able to get some help through the Program of General Caregiver Support Services. This is available to all veterans enrolled in VA health care.
What Services Can Veterans Receive?
Veterans can receive a variety of services, which include:
Education and training for caregivers. Caregiving is a skill that needs to be taught and practiced.
Mental health counseling for caregivers to help prevent burnout.
Paid travel and lodging, and other financial assistance, if a caregiver needs to travel with the veteran to receive care.
If approved, the caregiver may also receive a stipend to compensate for lost income and at least 30 days of respite care, meaning the services of a health aide so the caregiver can go on vacation.
Caregivers may also receive access to health care benefits through the Civilian Health and Medical Program of the Department of Veterans Affairs (CHAMPVA).
All of this is aimed at ensuring that caregivers have the tools they need to do a good job.
How Do You Apply For Caregiver Services?
There are three steps. First, if the veteran is not already enrolled in VA health services, they need to enroll. This is also the case for veterans who are in the process of medical discharge.
Then they or their representative need to fill out the application form. The form requires the veteran's details, including where they receive treatment and where they last received medical treatment. It also requires the primary caregiver's information and asks whether they already have healthcare coverage. The application does not require any kind of supporting documentation and can be submitted online, by mail, or in person. Medical records should not be sent with the application.
Once the application is in, a member of the Caregiver Support Program will contact them to discuss their eligibility. They have the right to appeal. Also, a new application must be filled out in order to change caregivers.
Getting support as a veteran or a veteran's caregiver is relatively easy in terms of the application, but, of course, there may be complications later in the process. However, anyone who is caring for a disabled veteran should consider applying for these services.
Copyright 2022, DailyDig.com