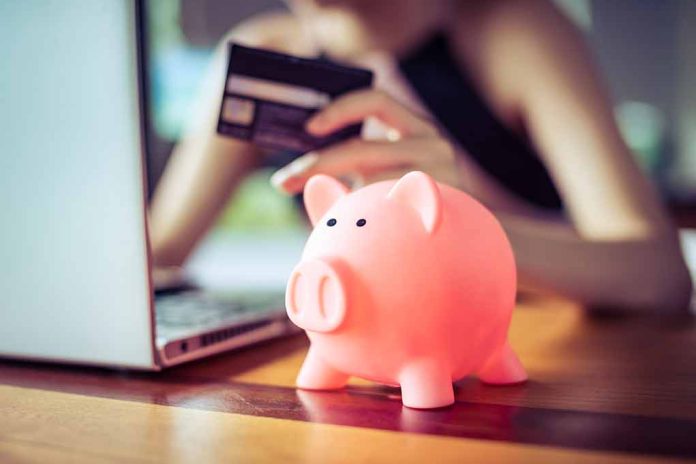 (DailyDig.com) – The Supplemental Nutrition Assistance Program, or SNAP, was designed to help families in need purchase more healthy food choices and supplement their food budget, according to the USDA Food and Nutrition Service. But did you know that there are other discounts and benefits other than the grocery aspect? Here are ten things that you can use your EBT card and the SNAP program to do.
Discounted/Free Internet
The 12.6% of Americans on SNAP can gain access to discounted or even free internet services through the Everyone On program for EBT card holders. Other internet discounts come from Xfinity through their Internet Essentials program which offers high-speed service through a low-cost program for those on EBT/SNAP. AT&T also offers internet services through their AT&T Access plan for those on SNAP assistance.
Discounted/Free Phone and Internet
SNAP users can get a discount at a minimum or even free phone or internet service through the Lifeline program.
Discounted Utilities and More
Through the Low-Income Home Energy Assistance Program, or LIHEAP, you can get assistance on home repairs and weatherization, assistance on your utilities, and emergency help for those close to disconnection. Those on the SNAP program usually qualify for this program.
Free Tax Filing and Tax Credit
Through the IRS Free File program, you can file taxes for your household for free if you make under $72,000/yr. Most SNAP recipients will qualify for this program. There are also tax credits for low-income households such as the Child Tax Credit and the Earned Income Tax Credit found on the IRS website.
Discounted/Free Activities
The 65% of SNAP recipients nationally that have children may be interested in the discounts or free passes to zoos, aquariums, and museums through the Museums 4 All program, with access to over 1,000 facilities. Zoo and aquarium visits are another great activity that may be discounted through your EBT card. Check out your local zoo or aquarium and see if they have reduced ticket prices for those on assistance as several are part of these programs.
Discounted Transit
For those who live in a more urban area, there are discounted transit passes and bike share programs for those with EBT cards. Local transit authorities will have information on these programs in your area.
Discounted/Free Amazon
From Amazon Fresh (grocery delivery, only to those in select areas) to Amazon Prime (members get free prime shipping, unlimited music streaming, one free Kindle eBook a month, and unlimited TV movies and shows to stream) there are discounts and freebies to be had through your EBT card and SNAP. Amazon Fresh delivery is free, and Amazon Prime is discounted to $5.99/mo.
Free School Lunches
Children that are part of a SNAP household and enrolled in a childcare facility or school that participates can get free school lunches through the National School Lunch Program. Your child's school or childcare facility will have the information.
More Assistance
Through the Women, Infants and Children, or WIC, program and the Temporary Assistance for Needy Families, or TANF, program, you may get additional assistance. TANF is cash assistance for homes with a child under the age of 19, while WIC is available for those who are pregnant or have children under the age of 5 and gives nutrition and food assistance.
All of these programs are designed to help give low-income families help with needed essentials for them and their children, through food, fun, and school-based programs. Should you have questions about any of these programs, the links provided can give you more information on how to apply and qualify for these services.
Copyright 2023, DailyDig.com