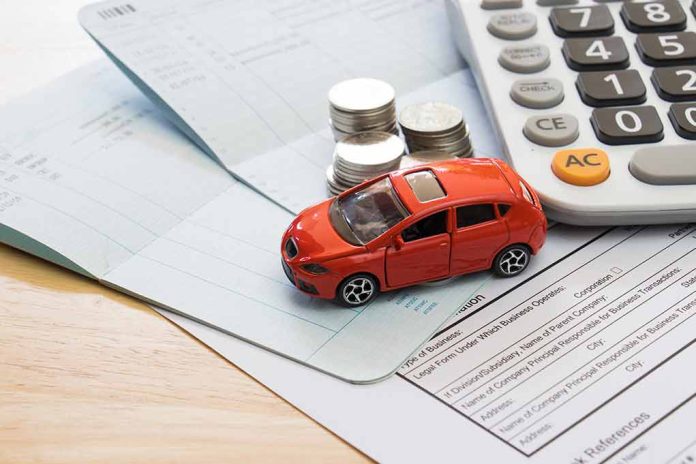 (DailyDig) – Car insurance is often very expensive. In an era of rising inflation, you need to save money where you can. Everything seems to cost more, so finding discounts for nonnegotiable services such as car insurance can really make an impact on your finances.
Are you able to get a car insurance discount? Take a look at this list of possible discounts and see if you can get a reduction on your auto insurance expenses.
Discount 1: The Good Grade Discount
High schoolers and college students can be expensive to insure due to their lack of experience as drivers. However, if they get good grades, they might be eligible for a discount just for young drivers. To prove eligibility, you'll have to submit a report card indicative of good grades. Most insurance companies offering this discount expect Bs or better.
Discount 2: Safe Driver Discount
Did you know that you can get a discount on your car insurance (with some companies) for being a safe driver? This can be as simple as staying with the same car insurance company over a long period of time without any incidents. However, if you opt to include a tracker in your vehicle, which records data about your driving behavior, the insurance company will analyze the data and possibly reward you.
Trackers look at your speed, safe stops, full stops, and sudden stops, proving your safety as a driver.
Discount 3: Multi-Vehicle and Multi-Policy Discounts
Does your family have more than one car on your auto insurance policy? Do you have multiple types of insurance with the same company (such as home, auto, renter's, or life insurance)? If so, these behaviors could allow you to qualify for a discount from your insurance company.
If you get your insurance services from multiple providers, you might be leaving money on the table every time you pay. Call each insurance company and ask about discounts for multiple vehicles and multiple policies. You could save big with bundling.
Discount 4: Military and Veteran Discounts
Members of the armed forces often qualify for discounts with various service providers, such as insurance providers. USAA is an insurance company that exclusively serves active duty military, veterans, and their direct family members. Typically, you can get better rates through USAA than other companies. Shop around and check out which insurance companies offer the best value — you've earned that discount through the sacrifices you made to serve our nation.
Discount 5: Low Mileage Discount
If you're like many people in the world affected by the pandemic, you might be working from home more often. If you do, you're spending less time behind the wheel making a commute. Maybe you now work entirely remotely. Many car insurance companies charge less when you drive less, as you're less likely to be involved in accidents if you aren't making a stressful commute to and from work each day.
To get this sort of discount, you may need to track your mileage or report it with verification.
Discount 6: The Driving Class Discounts
If you have a young driver on your policy, or if you've recently accrued a ticket, you'll notice your rates may increase. However, some insurance companies will give you a discount in these situations if the "at-risk" driver takes driving classes. Even if you're already a safe driver, you could get this discount. This varies greatly by insurance provider, so call and inquire about it with your specific provider or agent.
Finding the right auto insurance discount takes some work, and you may need to switch insurance providers. If you've moved recently, this is especially worth looking into, as some insurance companies can only provide excellent rates in certain states or metro areas.
Copyright 2023, DailyDig.com