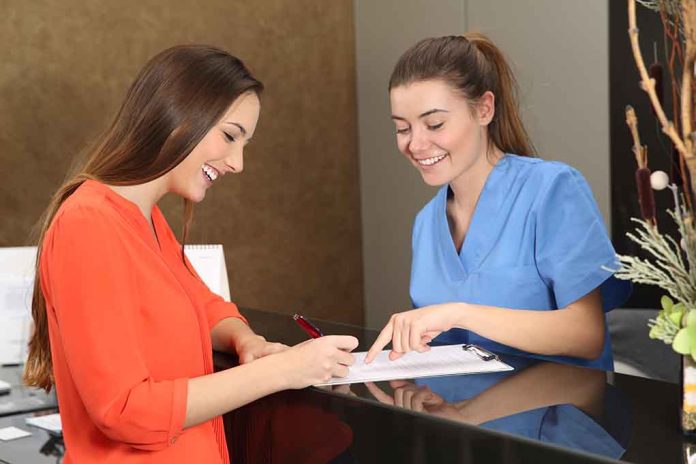 (DailyDig.com) – The cost of medical care in the United States can be astronomical. Expenses often add up quickly when someone faces a protracted illness or the need for emergency surgery, especially if the patient doesn't qualify for Medicare or Medicaid. Who who are uninsured or underinsured may find charging the balance to a medical credit card the only option available to get care. Doing so can still be a risky endeavor, especially if you're new to credit or have bad credit. Here's how to find the right card to cover your medical bills.
Assess Your Options
Your medical needs will often dictate which credit card is the best choice for covering a procedure or treatment. Some cards heavily restrict use to single-instance bills, such as a dental filling, while others offer an abundance of coverage that operates more like an ongoing line of credit. Others may refuse to cover emergency room visits, continuing care, or alternative health treatments, such as spa visits and massages. Not all doctors will accept all medical credit cards, either.
Weigh any option against your needs and your ability to make payments carefully — and don't forget to factor in interest or yearly fees. While a credit card can be helpful when facing high medical bills, you'll only dig yourself into a deeper mess if you can't afford to make payments down the road. If you aren't sure whether you can cover the monthly payment, it may be better to seek out other options first.
Popular Medical Cards
If you're sure that a medical card is right for you, it's time to start your search. The options listed below represent some of the most popular branded accounts in the US. Yet, each offers its own unique benefits and advantages. Consider these four options carefully before you opt to move forward and sign up.
These four options may be popular, but they're far from the only brands out there who are extending credit to cover medical bills. Explore other options, but ensure you are fully aware of the advantages and disadvantages that come with carrying credit. Shop around to find the best card, ask plenty of questions, or find a different way to pay altogether.
Copyright 2022, DailyDig.com