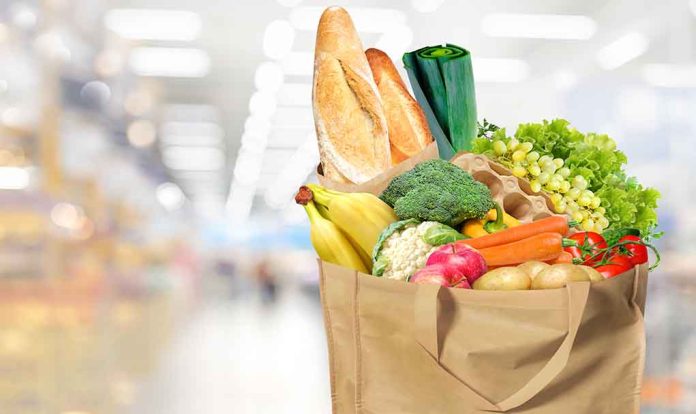 Attention Seniors: You May Qualify For FREE Food From The CFSP Program
(DailyDig.com) – -Not every senior can afford groceries, considering approximately 5.2 million seniors face hunger in the United States. This adversely affects their quality of life and health. Luckily, the Federal Government offers various food assistance programs, such as Commodity Supplemental Food Program (CSFP), to help those in need. Unfortunately, many Americans need to be made aware that CSFP exists, how it works, and how they can benefit from it. This article shares vital information about CSFP to create awareness for more people to benefit from the program.
What Is CSFP and How Does It Help?
The Commodity Supplemental Food Program was established to address hunger issues among specific population groups. It was formulated in a way that promotes agriculture policies and eliminates hunger using food commodities acquired under government farm support. CSFP aims to improve the health of low-income elderly persons at least 60 years of age by supplementing their diets with 100% United States Department of Agriculture (USDA) nutritious foods. The USDA provides food and administrative funds to the participating states and the Indian Tribal Organizations to successfully operate CSFP.
CSFP offers more than food and nourishment for participating seniors. Notably, it also alleviates poor health conditions often found among the elderly who experience food insecurity. This is accomplished through the CSFP staff and volunteers. They reach the elderly in their homes or gatherings and provide them with nutritional monthly food packages specifically designed to supplement nutrients such as iron, proteins, carbohydrates, vitamins, and many more that might lack in their diets.
The CSFP food package includes canned fruits and vegetables, poultry, juice, peanut butter, non-fat dairy milk, ultra-high temperature fluid milk, ready-to-eat cereals, canned meat, grains, and dry beans.
How Does Commodity Supplemental Food Program Operate?
The Commodity Supplemental Food Program was created in 1973 and is authorized by the Agriculture and Consumer Protection Act. Through this program, the Food and Nutrition Service, an agency of the USDA, distributes government surplus foods and administrative funding to participating states, which then partner with other public and non-profit agencies to store and distribute the food.
Other entities that work with CSFP in your state include The Department of Health, the Department of Agriculture, senior centers, local food banks, and community health centers. These entities ensure that qualified participants are enrolled and get food each month.
Who Is Eligible for CSFP?
Food packages from CSFP are helpful as they are a reliable source of nutrients, even though they might not be enough to provide a complete and balanced diet. This food assistance program greatly benefits many elderly, considering around 676,000 people participate in the program every month. This shows the essence of the food program among needy elderly persons in the United States.
Like any other food assistance program, one has to meet requirements to be eligible for CSFP. Some of the main conditions include the following:
Individuals should be over 60 years of age
They should be at or below 130% of federal poverty income guidelines
Individual states offering CSFP might also have other additional requirements. For instance, some demand that a participant resides within the service area of the local agency when they are applying for CSFP. Others claim that participants portray they are at nutritional risk, as determined by a physician or local agency staff.
CSFP is available in all 50 states; feel free to use the USDA contact map to check their availability in your area. Check eligibility requirements in your state and fulfill them to ensure you succeed in enrollment. Contact your local participating agency for more information and enroll in your Commodity Supplemental Food Program.
Copyright 2022, DailyDig.com