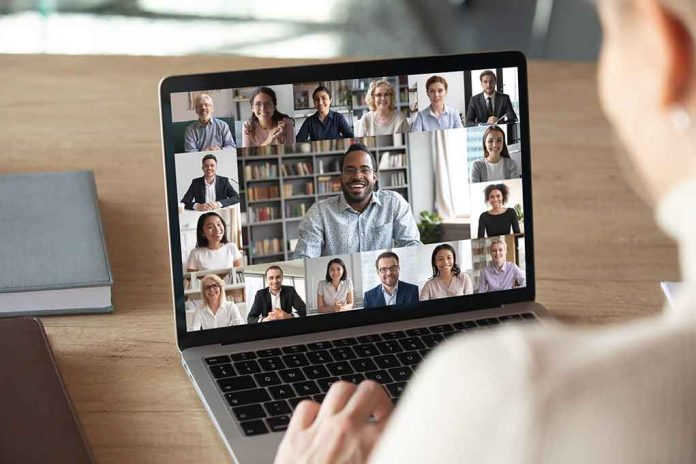 Want To Work From Home? Top 5 Remote Work Picks For You
(DailyDig.com) – Before COVID-19, remote working wasn't as popular even though it was on a steady increase. The pandemic, however, forced many companies to take their operations remote, thus creating a massive demand for virtual jobs.
Many businesses continued to add remote job opportunities and their expansion within the digital space increased the need for remote workers than ever. Does that sound like the right type of work environment for you? Here are five customer service jobs that anyone with a background in customer service can comfortably do from home.
1. Home Call Center Agent
A call center agent takes inbound and outbound calls, does billing, and may even conduct surveys and quality assurance services for a company. The beauty of being a home call center agent is that the work can be done from anywhere. It's worth noting though, that many companies prefer hiring employees within their specific countries or general geographic locations.
The qualifications for home call center agents include fluency in the company's language, access to a phone line, and a reliable internet connection. Home call center jobs can be full-time or part-time, meaning you can find work at any time of the day, including nights, depending on your time zone.
2. Online Chat Agent
People who want to work from home and are good at customer service but don't want to spend a lot of time on the phone can benefit from becoming online chat agents. Online call agents do tech support, process product returns, answer billing questions, and sell products through online chat, text, or email.
These jobs are full-time or part-time, and many companies offer flexible scheduling allowing you to choose what time you can work.
3. Virtual Assistant
Virtual assistants work remotely to help with various takes, including scheduling, research, email management, and more. Large companies often pair VAs with either a single dedicated client or multiple people with lighter needs. Some VAs run freelancing businesses and can therefore set their working hours.
It's important to note that those who work for a company must be available at set times. A point to note is that some businesses will advertise call center jobs as virtual assistant jobs, so always check the job description before applying.
4. Technical Support
Technical support jobs require a combination of computer skills and call center agency. Most companies usually train their employees to provide specific support for their products. Still, you will have to demonstrate your advanced computer skills when applying. Technical support jobs can be done by email, online chat, or phone. They are also part-time and full-time with many offerings flexible schedules, including weekend shifts, nighttime, and daytime.
5. Travel Agent
Many travel agents have moved from dedicated office spaces to work from home. While technology has made it easier for self-booking, especially with discount codes, most people still prefer to book travel through an agent.
Travel agents help clients book corporate travel, make arrangements for large groups, and are especially helpful to repeat travelers. Some travel agents may work remotely but are associated with specific companies such as American Express and Disney. Travel agent jobs require certification and experience, and many offer flexible schedules.
Where To Look for Virtual Customer Service Jobs
If you know the company you want to work for and are skilled at customer service, you can check the organization's website for any available work-from-home positions. If you intend to be a Disney vacation planner, you can check Disney's career page for any available online jobs.
Uber, Amazon, and Nestle are other huge brand-name companies that hire customer service reps directly on their websites. If you don't have any preference or don't know which company to work for, sites like FlexJobs, Indeed, and Remote.co offer a host of opportunities all in one place.
Always be wary of any jobs that require payment, as these are always scams. The internet has various customer service jobs that one only needs to find and apply for.
Copyright 2022, DailyDig.com