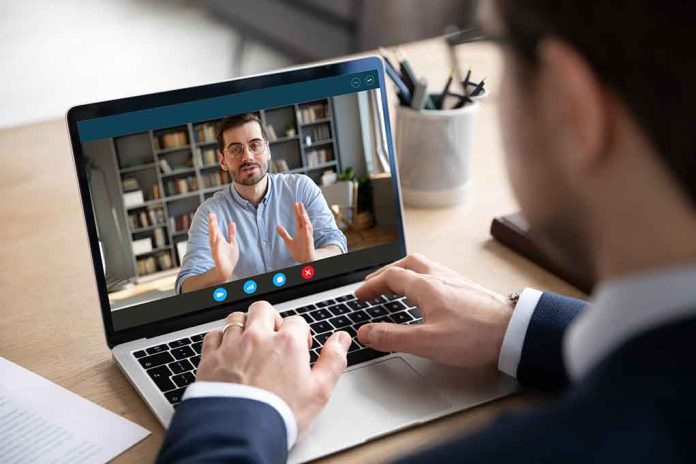 Make $20 Per Hour From Your Home At Any Of These 7 Amazing Jobs
(DailyDig) – As more businesses adapt to the idea of remote work, opportunities for virtual jobs continue to grow across a wide variety fo industries. But many people looking to tap into the virtual job market find it difficult to find virtual jobs offering a livable wage.
With a little research, finding a rewarding virtual job that pays is certainly possible. In fact, there are various online jobs that offer $20 per hour or more. To help those searching for quality work accelerate their careers, we've compiled a list of virtual jobs across multiple industries. Read on to learn about 7 virtual jobs that pay at least $20 per hour.
1. Proofreading
Proofreading is a popular profession in the virtual space. A proofreader checks documents for errors, such as grammatical mistakes and inconsistencies in the text. They also check for formatting issues, which helps content read and flow better. Proofreading is typically in high demand because it's tedious work that many companies don't have the capacity for.
Skills Needed
Knowledge of spelling, grammar, and punctuation
Organizational and time management skills
Accuracy
2. Online Bookkeeping
A virtual bookkeeper does everything that a traditional bookkeeper would do. Online bookkeepers manage day-to-day financial tasks, including transaction recording, processing payroll, and reconciling credit card accounts. An online bookkeeper will generally perform these tasks through cloud-based software to help improve a company's efficiency. *It's important to note that bookkeeping is not accounting.
Skills Needed
Basic or familiar knowledge of computer software such as Intuit and QuickBooks
Organization skills
Attention to details
Time management
3. Virtual Assistant
Virtual assistants are typically self-employed. These individuals specialize in providing administrative services to various clients. A virtual assistant will provide a variety of tasks, depending on the company's needs. Services may include scheduling appointments, making phone calls, managing email accounts, and making travel arrangements.
Skills Needed
Organization
Time management
Communication
Resourcefulness
Basic accounting
4. Freelance Writing
Freelance writing is a growing field as more and more businesses are investing in content marketing services. A freelance writer is a professional who typically works as a contractor. They may have private clients or work for an agency. A freelance writer will typically work across various genres creating content, such as blogs, web copy, landing pages, email newsletters, eBooks, and more.
Skills Needed
Strong writing skills
Proofreading and editing
Research
5. Social Media Management
Social media managers have become a central part of business success. A social media manager manages a company's online presence by developing a social media strategy, producing engaging content, handling customer service through social media, and analyzing usage data. Some may also handle paid social campaign strategy.
Skills Needed
Copywriting
SEO knowledge
Research
Social media familiarity or expertise
6. Customer Support
Customer support is one of the most popular virtual jobs. Customer support agents assist customers with a variety of tasks, including helping customers with orders, handling billing services, tracking shipments, and answering questions related to products and services.
The specific role as a customer support agent depends on the company's offerings. But the main role of a customer support agent is typically focused on providing a better customer experience by supporting the customer's needs.
Skills Needed
Communication
Adaptability
Empathy
Patience
7. Online Teaching
For those who have a love for education and a degree under their belt, online teaching is a great profession to consider. Individuals will typically need at least a Bachelor's degree to teach online. But having a Master's degree will widen the opportunities for online teaching work.
Online teachers will generally work at a university or community college that offers classes online or schools that are exclusively online. Teachers educate students based on a course syllabus and will generally teach classes based on the degree they've obtained.
Skills Needed
Communication
Technological literacy
Time management
Assessment and evaluation
The remote space is continuously growing across the board, creating various opportunities for virtual jobs that pay $20 per hour or more. For more resources on virtual jobs, be sure to take advantage of job boards like Glassdoor, Indeed, and LinkedIn to discover the best virtual jobs on the market.
Copyright 2022, DailyDig.com