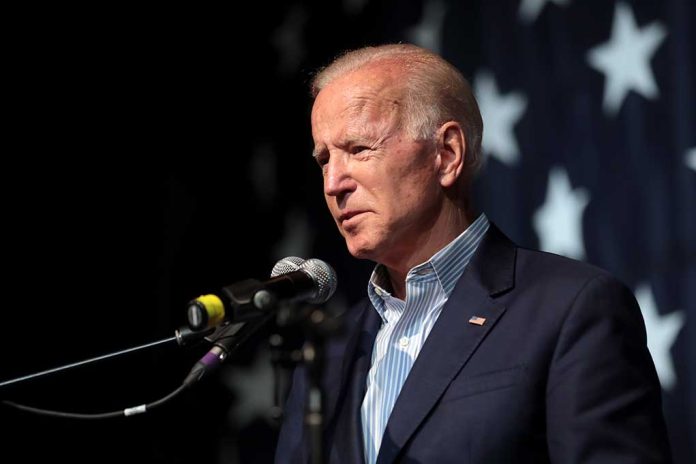 (DailyDig.com) – Recently, an older video featuring an important public policy advisor and Biden nominee reemerged on the internet. In the short film, Saule Omarova explains, bankrupting gas and oil companies is the ideal way to pave the way for climate change. Omarova just happens to be the same person Biden recently tapped to lead the Office of the Comptroller of the Currency — and that has Conservatives worried.
Sparking Concern
As the Comptroller of the Currency, Saule Omarova would play a key role in the US Treasury Department and oversee banking regulations. Understandably, many Republicans are concerned by comments made by her within the video. The leader allegedly said she wanted smaller gas and oil companies to go bankrupt, leading GOP members to doubt her suitability for the role.
It isn't just Republicans that are worried. Rob Nichols, the CEO and President of the American Bankers Association (ABA), also expressed his concern over Omarova's ability to completely overhaul the American banking system.
Impact
While Omarova claims that gas and oil companies going bankrupt will allow the US to tackle climate change, not everyone agrees with her position. Senator Ted Cruz (R-TX) professed that millions of people work in these industries; bankrupting them would cost millions of Americans their jobs at a time when the economy is already struggling.
The founder of the American Accountability Foundation (AAF), Thomas Jones, believes Omarova is likely to support policies that will cause Americans to lose their jobs, and potentially, their livelihoods.
Regrettably, the economic impact doesn't end there. It rolls into those Americans being unable to buy goods and services; this negatively affects the economy. Even Omarova herself admits that gas and oil companies going bankrupt would have adverse effects — the US simply couldn't afford to shoulder the load.
The Future is Green
During the presentation at the Jain Family Institute's Social Wealth Seminar, which the newly resurfaced video of Omarova's comments stems from, she proposed that the US Treasury and Federal Reserve could fund green infrastructure. The Biden nominee also suggested a need for the National Investment Authority (NIA) to get involved, saying it could facilitate socially inclusive and stable infrastructure growth.
Meanwhile, Biden is seemingly suffocating the US from multiple angles by forcing it to become dependent on foreign oil. He stopped the Keystone XL pipeline and now seeks to halt the Canadian Line 5 pipeline. Whereas, in Europe, Biden gave Russia the green light to finish their controversial Nord Stream 2 pipeline. He's also calling on the Organization of Petroleum Exporting Countries (OPEC) to export more gasoline.
Is this the future that President Biden sees for the US: a crippled economy, starving Americans, and oil dependence?
Copyright 2021, DailyDig.com