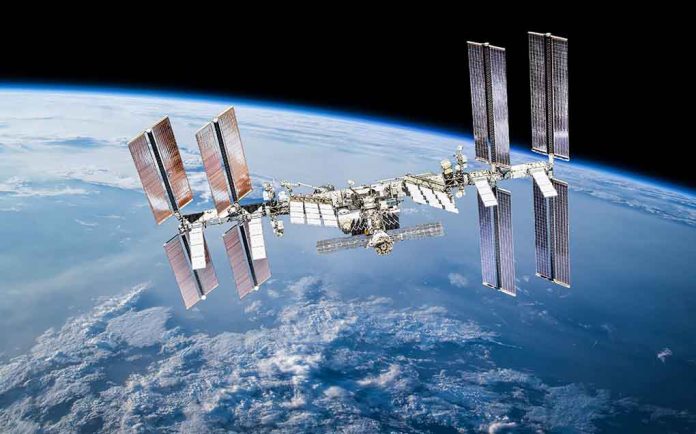 MAJOR Experiment Underway on ISS – This is Incredible!
(DailyDig.com) – The International Space Station (ISS) flies over 250 miles above the surface of Earth, which hardly seems the ideal place to conduct medical research. Yet, scientists are exploring new possibilities by sending stem cells to the ISS. The experts are hoping zero gravity will allow the cells to grow better, paving the way for widespread stem cell treatments.
The Sky's the Limit
Stem cells, which have the capability to generate nearly any cell a body needs, recently made their way to the ISS after researchers at the Los Angeles-based Cedars-Sinai Medical Center sent them aboard a flight to the space station. The scientists hope to find a new way to grow the cultures so they can harvest large quantities to treat a number of health problems. One of the researchers, Dhruv Sareen, has sent his own stem cells, jokingly admitting he doesn't have the resources to go to space and adding that he's happy at least some of him gets to go.
This isn't the first time scientists have launched stem cells off the planet's surface, some with the same goal as the current launch: to determine whether or not the cultures grow better in zero gravity. On Earth, cultivation is difficult. Scientists keep the samples in bioreactors but need to continuously stir them to avoid the cells clumping together or sinking to the bottom of the tank. A Washington University biomedical engineering expert, Jeffery Millman, explained the stress cells experience in the bioreactors causes many of them to die.
Clive Svendsen, the executive director of the Regenerative Medicine Institute at the Cedars-Sinai Medical Center confirmed that with no gravity present, the cells should be able to grow in a different way, with nothing holding them down. In other previous space experiments with stem cells, scientists hoped to discover the impact that space travel had on humans. The US, Italy, and China have all sent a variety of stem cells to space.
The researchers in the recent study also have a container of stem cells on Earth to compare to those they recently launched into space. The scientists used their own cells to avoid experiencing any delays due to issues of consent.
The National Aeronautics and Space Administration (NASA) has funded the research, which could result in methods to mass produce these extremely valuable cells. Svendsen noted the potential applications of this research are immense. Some therapies can require billions of stem cells, so having the ability to quickly and effectively cultivate them is a necessity. If scientists succeed, more people than ever would be able to receive their life-saving treatments.
Copyright 2022, DailyDig.com