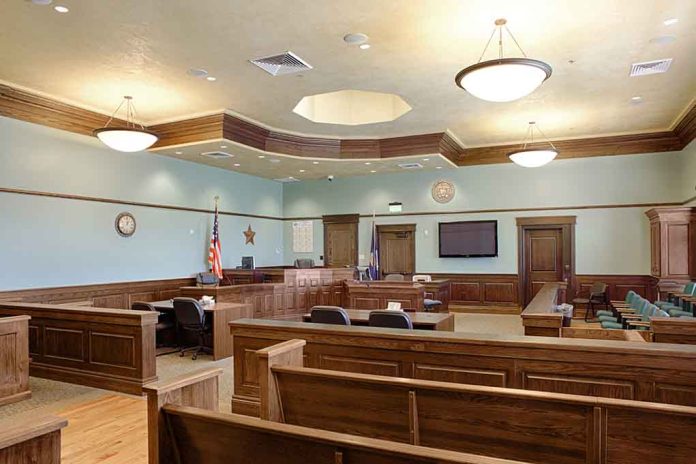 NEW Johnny Depp Trial – His Lawyer Choice Has Fans Cheering!
(DailyDig.com) – Renowned actor Johnny Depp may have come out of his recent court case on top, but his legal battles are far from over. After weeks of litigation, the "Pirates of the Caribbean" actor will be back in a courtroom in July to face assault allegations. Will Depp be able to walk away a winner this time?
Lasting Litigation
Much of America and the world watched as the actor and his ex-wife Amber Heard battled it out in the courtroom in a defamation suit. After witnessing six weeks of testimony, the jury finally came to a conclusion, finding Heard guilty on three counts of defamation. The judge initially ruled she would have to pay her ex $10 million in compensation and another $5 million worth of punitive damages.
The state's court capped the punitive damages at $350,000, drastically reducing the amount the "Aquaman" actress has to pay out. The judge also awarded Heard $2 million of her $100 million countersuit, which still left the plaintiff with a notable win. Depp will now head from the Virginia courthouse to Los Angeles to face yet another judge and jury, only this time he's the defendant.
Assault Allegations
The "What's Eating Gilbert Grape" actor is now facing allegations from a former colleague. Gregory Brooks, the plaintiff, served as a location manager for "City of Lies" and alleges that he and Depp got into an argument after he told the actor they were running out of time to film.
Brooks is suing Depp for allegedly punching him in the ribs twice before verbally attacking him in response to the frustrating news. The location manager asserted that he felt physical and psychological pain after the altercation. Brooks also claimed that Depp's breath strongly smelled of alcohol.
Familiar Face
Camille Vasquez, who gained notoriety in the "Depp v. Heard" case, will be flying to LA to represent the actor once again. The lawyer has become a big name in the public's eye after her recent representation of Depp against Heard. The actor maintains that the incident in question occurred after Brooks made him fear for his safety, claiming that he attacked the location manager out of self-defense.
As far as the court case goes, Brooks hasn't shared what he's seeking in damages for the incident. On July 25, the location manager and Depp will meet in LA at the Stanley Mosk Courthouse. Will Depp walk away from this case a victor? Perhaps the actor will file a countersuit claiming Brooks is attempting to tarnish his image following a very high-profile court case between him and his ex-wife.
Copyright 2022, DailyDig.com