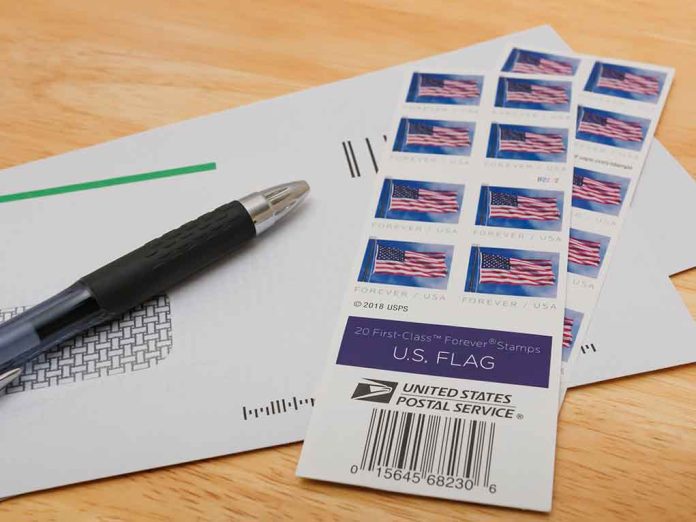 More USPS Price Hikes Are Coming As Country Grapples With Inflation
(DailyDig.com) – Americans are facing extraordinarily high prices on just about everything thanks to a four-decades-high inflation rate. The price hikes have made affording food on top of rent, mortgages, fuel, and utilities nearly impossible to cover. Now, to add insult to injury, the United States Postal Service (USPS) is raising the price of stamps for the second time in two years.
Inflation Strikes Again
The USPS announced back in April that it would be increasing the prices on its Forever Stamp and four other products. The postal service noted in its statement which items were going up and by how much, explaining the prices were increasing by only 6.5%, lower than the inflation rate across the nation. The Forever Stamp will see a two-cent increase, from 58 to 60 cents. However, if someone were to buy the stamp before July 10, when the price change goes into effect, they would be able to use it indefinitely as the USPS describes.
The hike is the second to hit Americans within two years. The USPS raised the price of stamps last year as well, adjusting the amount for postage by three cents, taking the cost from 55 to 58 cents per stamp.
In May, Postmaster General Louis DeJoy told the AP that Americans need to get used to what he called "uncomfortable" price increases. He explained how annual or semi-annual price hikes weren't enough, especially with modern inflation rates, adding a "defective pricing model" has "damaged" the USPS.
Tough Times
Unfortunately, there isn't much the American public can do aside from looking for ways to save money, even when utilizing the USPS. One solution Americans can use to cut expenses is to scan documents and submit them electronically when the recipient allows it. Doing so omits the need for envelopes, paper, and postage, all of which cost money.
Another way for Americans to save is to have shipments sent directly to buyers, rather than to the seller first, who then has to repackage the items. Not only does the practice save money for sellers, but it should keep more money in buyers' pockets as well. Again, Americans who buy Forever Stamps before July 10 can use the cheaper postage at any time. Sure, it will only save two cents per stamp, but even that all adds up eventually. With the way the economy is right now, every bit counts.
Copyright 2022, DailyDig.com