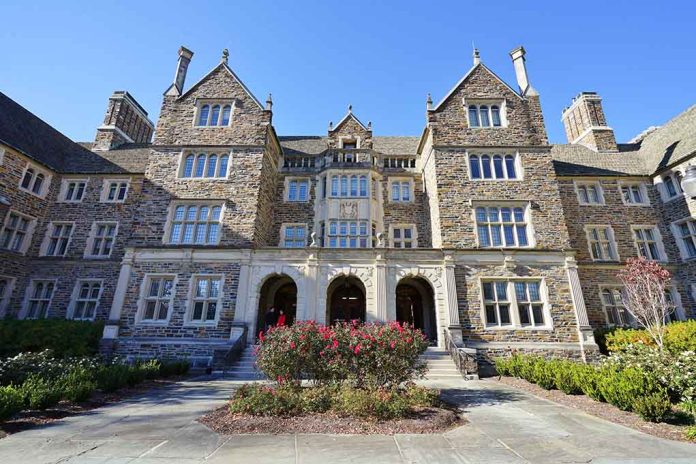 (DailyDig.com) – When people want to receive higher education, a handful of names come to mind. There is undoubtedly a difference in a low-level school compared to elite schools. The elite schools are supposed to be the best there is, and the cost to attend these schools reflects that. A recent lawsuit may expose why some of these schools have such a high cost as many feel the schools scammed them.
Class-Action
A lawsuit against 16 of the top schools in the US alleges they're part of a conspiracy to inflate their prices for those receiving financial aid. The suit doesn't originate from their classrooms. Instead, it's coming from former students who believe the schools scammed them. Five former Duke, Vanderbilt, and Northwestern University students filed the lawsuit in an Illinois federal court.
The students seek to award compensation for anyone who received financial aid failing to cover tuition and their room from one of the named schools dating back to 2003. The suit claims that the schools overcharged at least 170,000 students that received financial aid by hundreds of millions of dollars.
Federal Law
At the heart of the lawsuit stands a federal law from 1994, namely 5 U.S. Code § 568. The law states that colleges and universities can receive an exemption from antitrust laws as long as they don't look at an applicant's financial status when considering admission; these are known as need-blind admissions. Schools can ultimately ignore antitrust laws as long as they fall into this category.
However, the lawsuit declares that these schools don't fall into Section 568's exemption, claiming they do check the financial situation of students and favor wealthier ones.
What They're Saying
Among the 16 colleges, universities, and Ivy League schools the lawsuit named are Universities of Notre Dame, Pennsylvania, Chicago, Cornell, Brown, Vanderbilt, Colombia, Duke, Emory, Georgetown, Rice, Northwestern, and Yale. The California and Massachusetts Institutes of Technology (Caltech and MIT) are also involved.
Yale defended itself, arguing its financial aid policies complied with federal laws. Kathy Svitil, a spokeswoman for CalTech, said the school wouldn't comment on pending litigation but have confidence in their financial aid program.
MIT, Vanderbilt, Colombia, and Georgetown haven't publicly commented on the allegations. Meanwhile, Cornell, Notre Dame, Rice, Emory, Chicago, Pennsylvania, Northwestern, Duke, and Dartmouth refused to comment due to pending litigation.
Brian Clark, a spokesman for Brown University, asserted that if the school receives notice of the complaint, it will review them in their entirety and respond appropriately through the court. Clark noted that a preliminary review of the suit shows no indication of wrongdoing on the university's behalf, adding the school will make that clear.
Copyright 2022, DailyDig.com