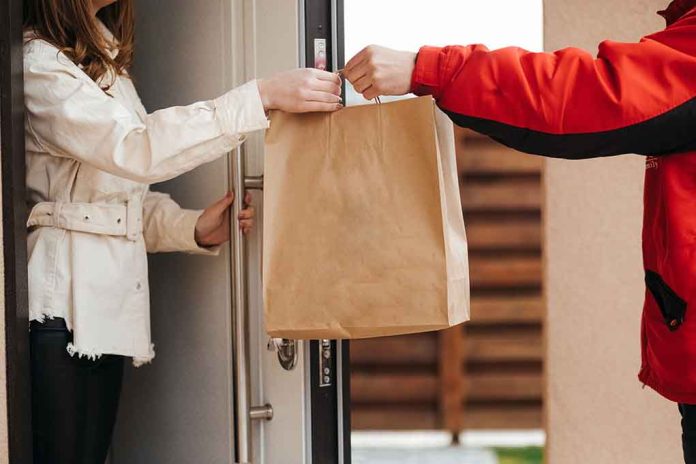 (DailyDig.com) – Doordash and GrubHub are two of the most popular delivery services but not just for customers. They are also great picks to work for as a driver.
With an abundance of identical features, however, it is difficult to pick one to work for. Keep reading this article to have a better understanding of the differences between working for DoorDash and GrubHub and get a clearer mind in making a choice.
DoorDash v GrubHub: Market
As an online food ordering and food delivery platform, DoorDash enjoys patronization from over 20 million active customers. It has seen over $9.9 billion in gross order value since it was founded in 2004 and has a booming market for drivers to flourish in. The food delivery service covers locations in over 7,000 cities across the United States, Canada, Australia, and Japan.
GrubHub is a similar online and mobile food ordering and delivery platform that has more than 30 million active customers. Since it was also founded in 2004, the company has fulfilled orders with an estimated gross value of $9.7 billion, with drivers receiving an additional $5 billion in tips. Unlike DoorDash, however, GrubHub is only available in 4,000 cities in the U.S.
Winner: DoorDash wins as it is accessible to more drivers across an extended number of locations.
DoorDash v GrubHub: Driver Earnings
There isn't a lot of difference here. According to Indeed, DoorDash drivers earn approximately $15.78 per hour while GrubHub drivers earn an average of $15.82 per hour. Although the minimum base pay of GrubHub ($4) is higher than the minimum base pay of DoorDash ($2), the amount of money made by drivers ultimately depends on the duration, distance, and desirability of the order.
Winner: GrubHub wins by a whisker thanks to its minimum base pay. Nonetheless, a DoorDash driver easily earns more if he covers more distance on deliveries. Both remain desirable, as drivers earn above minimum wage.
DoorDash v GrubHub: Driver Eligibility Requirements
How easy is it to get approved as a driver on both platforms? The requirements for DoorDash drivers include:
Being 18 years or older
A smartphone
Any means of transportation like a car, scooter, bike, or bicycle. The eligibility of transport mediums other than a car is, however, subject to location.
Driver's license number
Social Security number for individuals in the U.S
Consent to run a background check.
For GrubHub, the eligibility criteria include:
Being 19 years or older
A smartphone
A car or bike (eligible only in certain locations)
Valid driver's license. An option to use a valid state I.D is available for bikers
Auto insurance
Winner: DoorDash comes out on top as it offers more room for eligibility when it comes to age and the means of transportation used for deliveries.
DoorDash v GrubHub: Working Experience
The working experience of drivers is inherent in the ease of scheduling working shifts and the intuitiveness of the app.
With DoorDash, drivers determine their availability in the "schedule" tab. They qualify for priority early-access scheduling when they have a minimum 4.6 rating, an order completion rate of 95%, and either 5 completed deliveries in the past 7 days or 500-lifetime deliveries.
When an order comes in, drivers have only 45 seconds to accept it. To aid decision-making, the DoorDash app provides information on the restaurant and pickup location, items in the order, distance of delivery, estimated delivery time, and pay.
GrubHub drivers schedule blocks that are available on a first-come, first-serve basis. Just like DoorDash, drivers also get early access to scheduled blocks if they qualify for the Driver Recognition Program. The requirements for this include maintaining certain attendance rates, a minimum acceptance rate, and canceling a low number of blocks.
With orders on GrubHub, drivers have up to 90 seconds to accept but this extended time comes with downsides. The app only presents information on the restaurant, pickup address, and pay.
Winner: DoorDash seems to win here. Although drivers have less time to accept an order, they are presented with more information than GrubHub to aid this decision. The scheduling and early access features are similar on both platforms.
From our four points of comparison, we see that DoorDash comes out as the overall winner. Nonetheless, drivers may make more money from GrubHub. The decision then depends on how drivers fit into requirements and the convenience or availability of each platform to them.
Copyright 2022, DailyDig.com