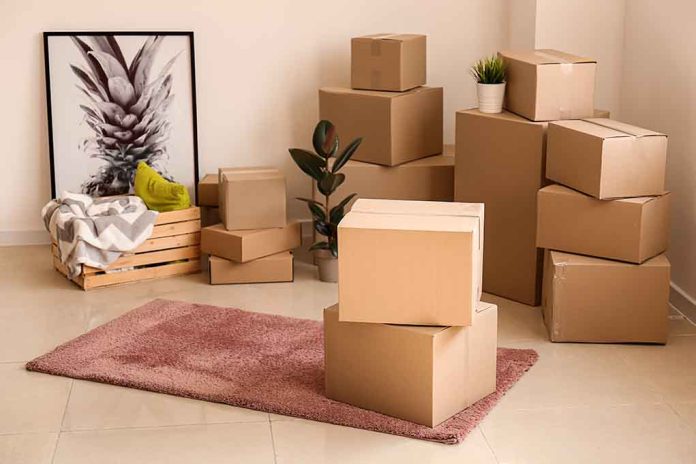 (DailyDig.com) – Many people in public service positions struggle to find homes that fit their budgets and their needs. Often, people in those professions do not make enough to cover the normal cost of a mortgage in many areas.
That's where the Good Neighbor Next Door program comes in. The Good Neighbor Next Door program, which is sometimes known as Homes for Heroes, makes homes available and affordable to public servants, first responders, teachers, and more.
Who is Eligible for Good Neighbor Next Door?
Good Neighbor Next Door is available to a number of individuals in public service positions, including:
K-12 teachers
Firefighters
Emergency medical technicians
Police/law enforcement officers
Eligible families will also need to live in specific revitalization areas: areas where the federal government aims to revitalize the area and provide more opportunities for people to own their own homes. Revitalization areas may need to meet criteria for average household income, homeownership rate, and the number of mortgages that have recently been foreclosed in the area.
How Does Good Neighbor Next Door Work?
The Good Neighbor Next Door program offers a 50% discount on the list price of eligible homes. Buyers can choose the property from a specific list of available properties in their states. Those homes are available only to eligible individuals who work in public service professions and who will prove good neighbors who are ready to revitalize the area.
Properties in the Good Neighbor Next Door program are only listed for seven days, so interested buyers will need to move fast in order to secure eligible properties and ensure that they get the housing support they're hoping for. The list changes each week, so interested buyers can continue to search through new listings to see if a property comes up that fits their needs.
Once you choose the property you want, follow the instructions on the HUD listing to select your property. Sometimes, more than one person may show an interest in the same property. Those individuals will then be entered into a lottery to determine who ultimately gets the property.
Once you have been given permission to buy the property, you will need to sign a second mortgage note for the amount of the discount you have received, in addition to your initial mortgage note. You will need to live in the property for three years in order to receive the discount. If you do not live in the property for three years as your primary residence, you will be responsible for the amount of the second mortgage note. On the other hand, as long as you live in the property for those three years, you will owe neither interest nor payments on that second mortgage amount.
How Can You Find Homes in the Good Neighbor Next Door Program?
Homes in the Good Neighbor Next Door program are listed on the HUD website. Select your state, then take a look at the list of available HUD homes. Those homes are eligible for HUD discounts. You can narrow your search based on specific cities, zip codes, price ranges, or even a specific street. You can also select the number of bedrooms and/or bathrooms you might need in the property. Click on the property you're interested in to place a bid or find a broker that can help you select the property.
The Good Neighbor Next Door program is one fantastic way to help you find the property you've dreamed of for your family at an affordable rate. If you're interested in the program and its benefits, check out the HUD website to start searching for your dream property.
Copyright 2022, DailyDig.com