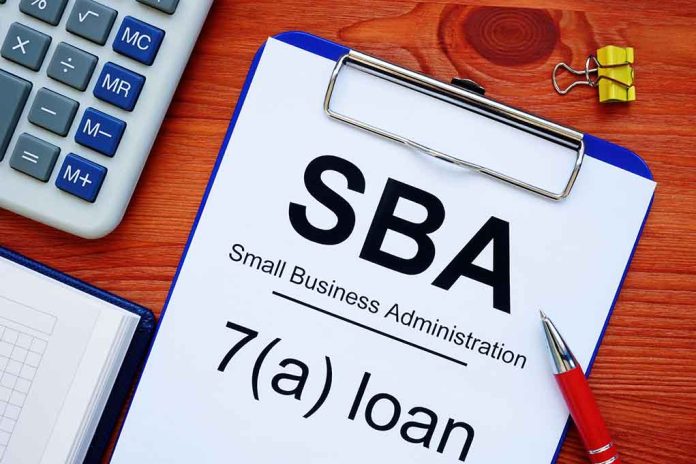 (DailyDig.com) – Small businesses need capital to take off, run smoothly, and grow and expand. Unfortunately, sometimes, ventures fail due to a lack of financing. To mitigate this problem, the Small Business Administration (SBA) introduced 7(a) small business loans.
What are 7(a) Small Business Loans?
As the name suggests, 7(a) small business loans are for eligible small business owners that need financial assistance. These loans are issued by private lenders and partially backed by the Small Business Administration (SBA).
Several loan options are available under the 7(a) program, including Standard (7a), 7(a) Small Loan, SBA Express, Export Express, and Veterans' Advantage.  All these have different maximum loan amounts and other features.
Who Qualifies for a 7(a) Small Business Loan?
7(a) small businesses loans come with the following requirements:
Borrowers must be operating legal businesses registered as a for-profit
Borrowers shouldn't be on parole
Borrowers must be running businesses with less than 500 workers
Borrowers must be earning not more than $7.5 million, average revenue annually
Borrowers' net income must be below $5 million
Borrowers must have invested equity in their businesses
Borrowers' businesses must be in SBA-eligible industries
Borrowers must present proof they've unsuccessfully tried to get funds from other lenders
Borrowers need to prove they're not delinquent on taxes, student loans, or any other existing debts to the US government
Borrowers must prove they've got sound business purposes
How to Apply for a 7(a) Small Business Loan
Eligible small business owners can apply for 7(a) small business loans by following these steps:
Find an accredited SBA (7a) lender. That can be any relevant financial institution such as a regional or local bank.
 Prepare relevant documents. These may vary depending on the loan type, but the most common include income tax returns, business certificates, financial statements, and resumes.
Submit the application.
Await approval and closing processes. The SBA turnaround time for most 7(a) loans is 5-10 business days.
If you or someone you know needs helps getting their business off the ground, try applying for a 7(a) small business loan. But, before doing that, check if you meet all stipulated requirements from the US Small Business Administration.
Copyright 2022, DailyDig.com