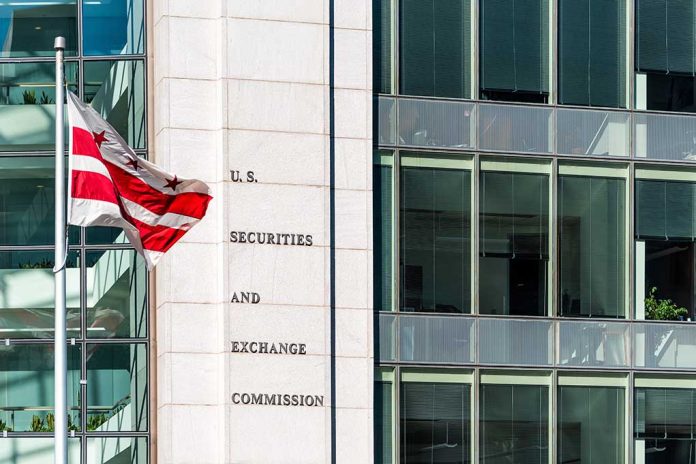 (DailyDig.com) – China's rapidly-growing gross domestic product (GDP) development often traces back to questionable practices. This includes a lack of labor laws that essentially open the door for low wages and high profits. However, they also have a well-established history of global expansion in countries such as the US. This practice may be coming to an end as the US government takes steps to hold the foreign country accountable for their actions.
SEC Establishes New Rules
Chinese companies seeking to list in New York will face new disclosure regulations implemented by the Securities and Exchange Commission (SEC) if they wish to operate on US soil. The SEC sent letters detailing these requirements to several existing companies, most of which own offshore vehicles or variable interest entities (VIEs).
The SEC is also asking Chinese companies to hand over information related to their lack of cooperation with the existing US Holding Foreign Companies Accountable Act. A letter shared by Reuters suggests foreign businesses will also need to detail how their business structure may impact investors and investments.
Following the Flow of Money
SEC Chair Gary Gensler says a number of Chinese companies have set up in tax havens, raising questions about how money passes through the entities. The financial expert also asked the government to pause initial public offerings (IPOs) for Chinese companies, insisting on more transparency. Chinese listings plateaued on US stock exchanges shortly afterward.
The SEC initially established new restrictions on Chinese firms from stock exchanges in the US back in March 2021. The adopted measure applied disclosure requirements and ordered firms to prove they aren't controlled by a foreign government under the Holding Foreign Companies Accountable Act. The SEC will also require companies to reveal foreign arrangements or influences in their yearly reports.
Chinese companies will also need to disclose risks related to interference from the Chinese Communist Party (CCP) and its authorities.
What Does it All Mean?
China has been a thorn in Wall Street's side for years refusing to adhere to US auditing standards. These changes should force new levels of accountability that help protect investors from hidden risks. While some of the new regulations aren't entirely new, strengthening their impact will help to communicate their importance and render them impossible to ignore.
The SEC's recent move is just the latest against corporate China, but it remains under pressure to list future actions even now. Analysts also want to know whether the SEC intends to delist companies that don't comply with the auditing requirements.
Copyright 2021, DailyDig.com