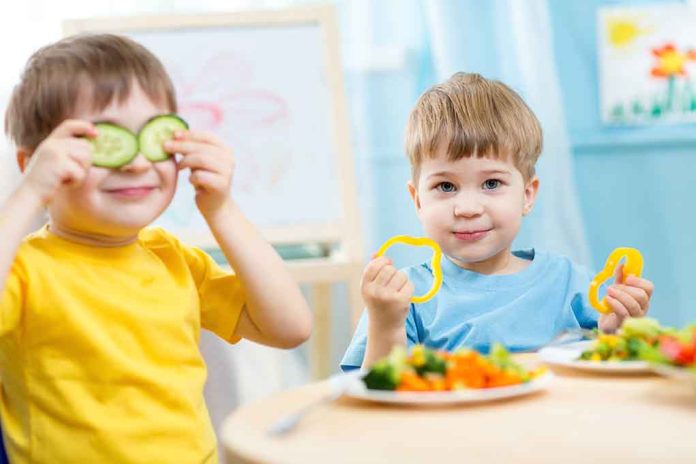 Get The Most Out Of EBT With Extra Pandemic Benefits This Summer
(DailyDig.com) – Families that qualify for the reduced-price or free lunch program in their school district may be eligible to receive extra funding from the Supplemental Nutrition Assistance Program (SNAP) during the summer of 2022.
The extra pandemic EBT assistance program is designed to assist struggling families with affording food in the aftermath of the pandemic. This program awards eligible families an extra 15 percent on their SNAP benefits, roughly $27 per person. Regardless of whether you qualified for this assistance program during the school year, you may be eligible for the summer benefit program.
What is the Extra EBT Summer Assistance Program?
When U.S schools moved to online learning during the pandemic, many students lost access to the school-provided breakfast and lunch they used to receive. Instead, families had to figure out how to afford two extra meals a day per student, putting a strain on families who were already facing food insecurity, especially as many low-income jobs were closed down at this time.
Additionally, grocery prices and inflation have risen drastically during this time. Even families already receiving benefits struggled to keep up, especially since the maximum benefit amount did not change. SNAP benefits are typically only adjusted during the renewal process, making it difficult to make benefit changes outside of this time.
Many states could not issue new cards or adjust existing benefits during the shutdowns, so not all states chose to participate in this program. Those who did had to request extensions to continue to provide benefits during the summer of 2022. The United States Department of Agriculture (USDA), which issues SNAP benefits, has promised to expedite these applications, quickly approving states for the program.
Even if your family participates in the Summer Food Service Program or receives meals from other places may be eligible for these benefits. Contact your local SNAP field office to learn more or to ask any questions you may have.
How Does Receiving the Summer Payments Work?
Families already receiving extra EBT payments during the school year will continue receiving summer benefits as long as their state participates in the program. Generally, these families will not need to reply. Additionally, families who did not receive these payments will need to apply at their local SNAP office as soon as possible.
States can issue these benefits as a one-time payment but are encouraged to spread the total payment throughout the summer, allowing for easier monthly budgeting.
At this time, the federal government has not released a list of the states that are planning on participating in the summer benefit program. However, the states participating during the 2021-22 school year are expected to apply for the extension. These states include Alabama, Colorado, Connecticut, Delaware, Florida, Indiana, Kentucky, Louisiana, Maine, Maryland, Massachusetts, Michigan, Minnesota, Montana, Nebraska, Nevada, New Mexico, North Carolina, Ohio, Oklahoma, Pennsylvania, Rhode Island, South Carolina, Tennessee, Texas, Utah, Vermont, Virginia, West Virginia, and Wisconsin.
Additional Funding may be Available.
The federal government has authorized eligible families that typically qualify for partial benefits to receive full benefits during the spring and summer of 2022, regardless of if they meet the standard requirements. However, these benefit programs are slowly being phased out.
States that are approved for the extra allotment include Alabama, Alaska, Colorado, Georgia, Hawaii, Kansas, Maine, Maryland, New Hampshire, New Jersey, North Carolina, Oregon, Pennsylvania, Rhode Island, South Carolina, Virginia, Washington, West Virginia, and Wisconsin.
While these programs are ending soon, some states still offer extra benefits to families that are facing food insecurity. Additionally, qualifying for these programs does not exclude you from receiving other federal assistance. Until this program ends, families needing additional support can stay afloat. If you have more questions about this program's benefits, eligibility requirements, or other programs that may be available, contact your local SNAP office for more information. Remember, these programs end soon, so act fast before time runs out.
Copyright 2022, DailyDig.com