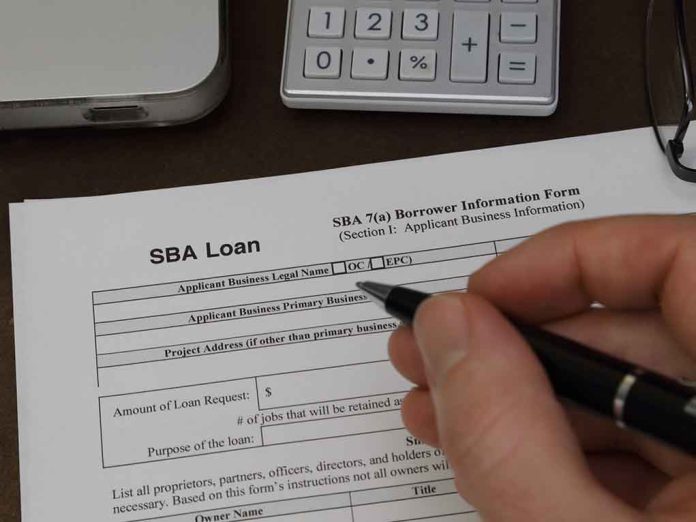 (DailyDig.com) – Whether it is for startup capital or additional financing to grow the business, accessing funds is one of the biggest challenges for small businesses. Through nonprofit intermediary lenders, the SBA solves this problem. The SBA microloan program offers affordable loans with flexible repayment schedules.
Here is what you need to know about SBA microloans:
WHAT is an SBA Microloan?
The Small Business Administration (SBA) Microloan is a program created to provide short bursts of capital of up to $50,000 for startups or the expansion of small businesses and not-for-profit childcare centers. These loans are paid back on a short-term basis, with a maximum loan term of six years.
The average microloan is $13,000, and the businesses benefit from more than just financing. The interest rates range from 8% to 13%, and lenders and borrowers work together to determine the appropriate rating on a case-by-case basis. The amount varies depending on one's credit rating and the nature of their business.
How Does the SBA Microloan Program Work?
An SBA microloan targets small for-profit businesses and nonprofit childcare centers with difficulties getting loans from traditional lenders. Even though SBA microloans serve to reach small businesses, most of these loans are given to historically underserved communities like women, minorities, veterans, and other low-income groups.
It is worth noting that SBA does not lend directly to small businesses, but sets the guidelines for the microloans made by its partners. The SBA loans money to intermediary nonprofit, community-based lenders that lend them to small businesses and startups as SBA microloans.
The program offers business consultancy services and business guidance. As part of the package, one may be required to work with an advisor before your loan application is considered. The intermediary lenders use the SBA guidelines to determine eligible borrowers.
Who is Eligible for an SBA Microloan?
An SBA microloan is open to all for-profit small businesses and nonprofit childcare centers that meet the SBA's requirements. While SBA does not review the loan applications itself, it sets the basic requirements through which intermediary lenders determine eligibility.
Here are some of the basic parameters around eligibility in the SBA loan requirements:
Registration And Location
An SBA microloan is only lent to small businesses registered and located in the United States and its territories. The SBA microloan program lends to for-profit businesses and other eligible nonprofit organizations like childcare centers through specially designated intermediary lenders.
Criminal History
Borrowers must demonstrate the good character to get the SBA loans. Therefore, a prior conviction of an individual or their employees of crimes like embezzlement, dishonesty, or fraud may prevent them from securing an SBA microloan.
Similarly, one is not eligible for the SBA microloan if they operate a nonprofit childcare center with prior convictions for crimes against children. However, having a record does not automatically disqualify an applicant from consideration, but it lowers the chances significantly.
Financing Options
As already mentioned, the SBA microloans are meant for those who are unable to borrow from other sources. One must prove that they tried and failed to secure finances from other lenders.
The requirements and eligibility criteria differ from one lender to another. Some intermediaries may require one to participate in training or planning sessions. In addition to the SBA guideline, the lender-specific requirements include:
A detailed business plan that outlines how the funds will be spent and revenue projections.
Most SBA microlenders require some type of collateral, which can either be business equipment, accounts receivable or personal property.
One should have an average credit rating or absence of issues like bankruptcies or foreclosures.
How to Use the Money from an SBA Microloan
An SBA microloan is enjoyed by small businesses with good credit ratings and a solid business plan but seeking a loan of between $500 to $50,000. The funds can be used as startup capital or to grow an existing business in the following areas:
Purchasing inventory
Working capital
Repairs and upgrades
Acquiring Machinery
Supplies
Buying Furniture and other equipment
Note: SBA microloan cannot be used to pay existing debt or purchase property in the real estate.
How to Apply for an SBA Microloan
Since the program is funneled through intermediaries, the first step is to find an SBA-approved lender using the SBA intermediary search tool. The lender will help you throughout your application process.
For a faster search, an applicant should consider using the SBA's list of top 25 microloan intermediaries and choose the nearest one.
Copyright 2022, DailyDig.com