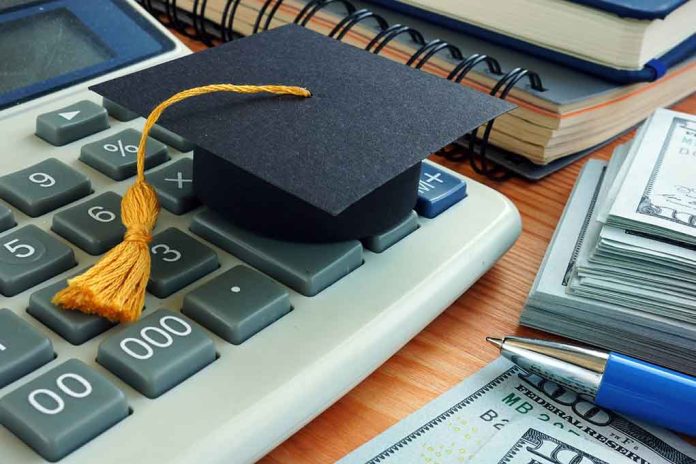 Students: The Loan Deferment Program Is Ending — Here's What You Need To Know
(Daily Dig) – The student loan forbearance, which has been extended several times as American students and former students have struggled to make ends meet in light of pandemic-related challenges, has been extended until May 1, 2022. As of May, however, many people will be placed in the position of figuring out how to manage student loan payments again. Nationally, unemployment rates continue to drop; but many people are still underemployed or otherwise struggling to make ends meet.
Student Loan Deferment: The Basics
When the initial stages of the pandemic caused substantial job loss and considerable financial struggles for many Americans, the government began a student loan deferment program: a program that put a pause on student loan payments and interest until the end of the program. For months, many previous students haven't had to make payments on their loans, allowing them to focus on their other financial needs. That program, however, has likely been extended for the last time, and is expected to end on May 1.
What to Expect when the Student Loan Deferment Program Ends
As the deferment program comes to an end, there are several critical things you need to know.
Interest Rates
The interest rates on your loan will be the same as they were when your loan was paused, or placed into forbearance, in March 2020.
Payments
Your payments on your student loans, unless you make changes to those loans, are likely the same as they were when payments were paused in March 2020.
Automatic Payment
Did you use automatic payments to take care of your student loans prior to 2020? If your loan provider still has your details, your payments may resume on time, at their usual schedule.
How to Prepare for Student Loan Deferment to End
With the student loan deferment program ending, you may need to make adjustments to your budget and your plans to make sure that everything goes smoothly.
1. Check with your lender to confirm your details.
Since it has, in many cases, been almost two years since the last time people made a payment on their student loans, you may want to start by confirming the important details. Make sure you know:
How much your payments are
When your payments are due or when they come out of your bank account (Hint: payments are not always due at the same time!)
How much you owe on your loan
2. Check your current budget.
For many people, budgets changed considerably as a result of the pandemic. Your spending may have shifted as you ate more meals at home or chose to prioritize different things. You might have budget concerns due to a home purchase or shift in your living situation (around 11% of adults moved during the first year of the pandemic, for example). Inflation might have caused you to change the way you approach your overall spending. Take a look at your budget and how your student loan payments fit into it.
3. Talk to your lender about your options
The end of the student loan deferment program could spell problems for many adults who are already struggling with their budgets. While you may no longer have the option to defer payments (and interest), you may still have options that could reduce your overall financial burden, including:
Reducing Payments Based on Income
Many student loan programs will allow you to make payments based on your current financial capability (though you may see your interest rates going up in the meantime.)
Refinancing.
Refinancing your student loans can help decrease your interest rates or payments. Your financial status, including your credit score, may be better now than when you took out the loans, so you may be able to get better rates.
Consolidating Debt
If you, like a high percentage of Americans, are struggling with other debt in addition to your student loan payments, consolidating all of that debt can help you bring down your monthly payments and bring all that debt into one place.
Student Loan Forgiveness
In some cases, you may qualify for student loan forgiveness. This includes students who may have made payments for up to 120 consecutive months, who spend time working at a qualified nonprofit, or who teach at low-income schools for a preset length of time.
Dealing with the end of student loan deferment can mean a financial struggle for many. However, with proper planning, you can decrease the risk of disaster and set yourself up for overall financial success.
Copyright 2022, DailyDig.com