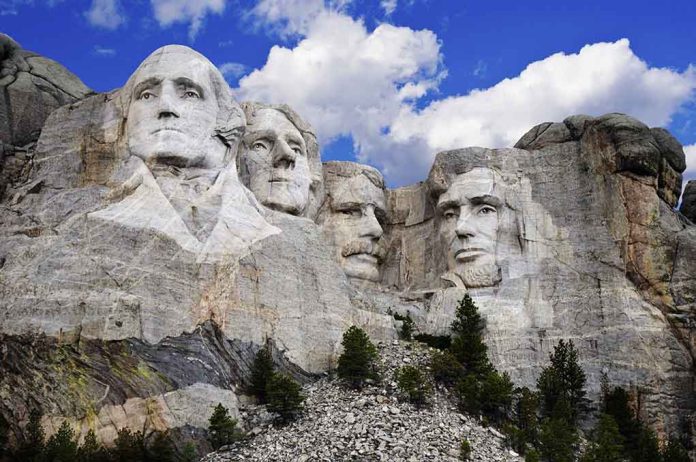 The Major 2022 Sale You Won't Want To Miss Out On
(Daily Dig) – Affording essential items is not always easy, but families and individuals who are having a hard time affording everything they need this winter have an upcoming option for finding good deals on nearly anything they are looking for. Although fewer people are aware of the significance of Presidents' Day sales than Black Friday or Back to School sales, they are the first major sale after the holiday shopping season for many retailers. This means that they may be the best option for finding a variety of items that consumers have been putting off at the lowest prices of the winter. Here are some of the biggest Presidents' Day sales to take advantage of in 2022!
Shop Ashley HomeStore to Redo Any Room
Whether you are interested in redecorating or simply trying to purchase an essential piece you have been putting off, Ashley HomeStore is offering up to 40% off select furniture for any room this Presidents' Day to make any project a bit easier. From recliners and sofas to beds and dressers, Ashley HomeStore offers a wide range of pieces that can match the style and color scheme of nearly any home at a more reasonable price. The company even offers a helpful tool that shoppers on a budget can use to see how much they can get for under $400 using Presidents' Day pricing to get inspired.
Find Deals on Tech and Appliances at Best Buy
Adequate technology is more essential to everyday life in 2022 than it was even a decade ago for most people, including those who cannot reasonably afford to keep up with modern tech trends at full price. In addition to sales on laptops, TVs, and other popular technology, Best Buy's Presidents' Day sale is also a common option for saving up to $600 on select household appliances, such as microwaves, ovens, and refrigerators. Although these are far from Best Buy's best-known products, getting them at a good price can increase food preparation and storage options, which is especially important when every dollar that is spent on food matters and minimizing wasted food is crucial.
Save on Fashion Trends at Forever 21
Keeping a closet filled with the latest trends is not always affordable, but Forever 21 and many other fashion retailers offer frequent major sales that can help make looking stylish on a budget possible. Marketed primarily at teens and young adults, Forever 21 offers clothing, jewelry, shoes, bags, and other accessories at prices that fall below those of many other fashion retailers at any time of year, and Presidents' Day offers even more options for putting together a new wardrobe at a lower price. Based on Presidents' Day sales in previous years, Forever 21 is expected to offer sales of up to 80% off select items.
Save on Anything at Walmart
Walmart's prices are nearly always the lowest that are available anywhere, but even they are not always low enough for families and individuals that are struggling to afford basic needs. Walmart's Presidents' Day sale offers thousands of online and in-store deals on nearly every category of items. From tech and appliances to clothing and shoes to kitchen gadgets and office supplies, Walmart's Presidents' Day sale has something for everyone at some of the lowest prices of the year.
No matter what you or the people in your life are most in need of this winter, Presidents' Day sales are an excellent option for saving money from a wide range of major retailers. If money has contributed to putting off replacing essential items or making a fun purchase at full price has been out of the question for months, Presidents' Day sales are a surprisingly significant way to save big on almost anything.
Copyright 2022, DailyDig.com