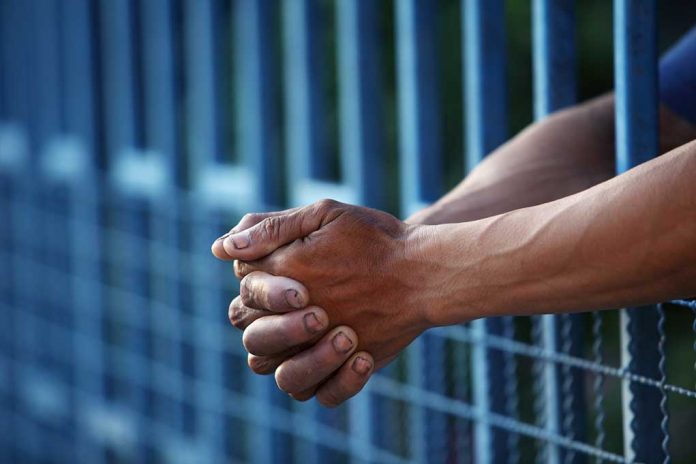 (DailyDig.com) – The man responsible for former President Ronald Regan's attempted assassination in March of 1981 may once again walk free in 2022. A federal judge recently granted John Hinckley Jr. full unconditional release as early as next year, ending a saga that saw him serve over 30 years in a psychiatric hospital for his crimes.
Case History
On March 30, 1981, President Reagan was making his way to the presidential limo when John Hinckley Jr. fired six shots at the entourage. Three bullets fired from a .22 long rifle filled with Devastator rounds struck Reagan's security detail and Press Secretary Jim Brady. Another ricocheted off a door, striking the former leader under the arm. It then pierced his lung and eventually settled next to his heart.
Law enforcement agents almost immediately captured the 25-year-old shooter. A judge later ruled him not guilty by reason of insanity, committing him to what would later become a 34-year sentence at St. Elizabeth's Psychiatric Hospital in Washington, DC.
Reports show Hinckley suffered from erotomania and a toxic obsession with actress Jodie Foster. He sought to impress her by assassinating Reagan, a fact which the courts agreed rendered him unstable, and ultimately, insane.
Initial Release and Good Behavior
The courts lessened restrictions on Hinckley for the first time in 2003. They granted him the right to live in the community full-time under the care of his mother, who lived within a gated community in Williamsburg, Virginia, in 2016. The Department of Behavioral Health (DBH) felt Hinckley represented a low risk to society at the time.
The Department of Behavioral Health proposed the courts release the man without conditions in 2020. They restated that request again in 2021.
U.S. District Court Judge Paul L. Friedman recently agreed with their findings. He plans to release Hinckley in 2022, provided he adheres to court-issued rules and remains mentally stable until that point in time. The judge believes he would have been unconditionally released a long time ago had his crimes not involved the President of the United States.
Judge Friedman is reasonably comfortable with the decision to grant Hinckley unconditional release. The Ronald Reagan Foundation, however, disagrees. It believes the failed assassin remains a threat not only to the public but also to actress Jodie Foster. Members hope the Justice Department will eventually overturn their decision.
Copyright 2021, DailyDig.com