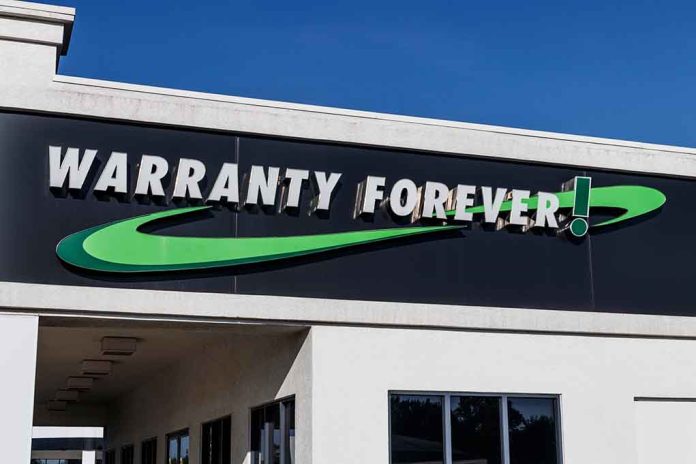 Overrun With Spam Calls? Here's How To Make Them Stop
(DailyDig.com) – "Warning! Your car warranty is about to expire. It's time to purchase a new one now… don't be unprotected without the coverage of a new auto warranty!" We've all heard it before. Americans are plagued by new car warranty calls, and most people just want to make them stop. Aside from being difficult to tell whether it's a legitimate business or spam, most people receiving these calls don't need new warranties. Some people who get these calls don't even have cars!
If you think criminals might be harnessing technology to find out information about cars and warranties and "sell" you something fake, you're right. You'll want to prevent these calls, and probably any legitimate but annoying car warranty calls, too. Here's how to make that happen.
What Happens When You Get a Car Warranty Spam Call?
Have you ever mistakenly answered one of these awful car warranty spam calls? If so, you probably found that there was not another person on the other end, but a robot voice. Scammers prefer to use pre-recorded messages and "computer voice" recordings to trick unaware consumers. While some robocalls are spam, others are not, but it's really hard to tell the difference.
You might be wondering why car warranties are the common subject for scam and legitimate calls. That's because in the United States, the price of cars is soaring, and with that inflation comes a desire to protect the vehicle. Often times, scammers will use fear-based marketing tactics to "sell" a warranty.
How Do You Know It's a Scam Call?
If you do happen to be interested in a car warranty and get one of these calls, how do you know whether it's a scam? Scams have a few qualities:
They're vague: They don't provide details and they don't have information about you, and they're eager to get your information even though you aren't buying it. Additionally, they might offer to protect your Chevrolet when, in fact, you own a Ford. That's because they are guessing. It's all a numbers game to them. Scammers will also be pushy and they'll fish for a lot of personal information, such as your social security number or your mother's maiden name.
Lastly, sometimes scammers will threaten you. They'll threaten to report you to the IRS or some other such nonsense to scare you into handing over your info. They might even choose a major credit card vendor like MasterCard, using the company to threaten you about debt (whether or not you even have a MasterCard) just because it's common. Don't believe them!
So How Do You Stop Getting Car Warranty Spam Calls?
There are several methods you can take to avoid getting these calls. You can download an app to block robocalls if your phone service doesn't already let you know that an incoming call may be spam. You can also complain to the Federal Communications Commission (FCC). It's their job to limit spam and scams.
You should also ask your mobile phone service provider about this. Some have extra services, even free ones, that will automatically deny spam calls so you won't even have to deal with them ringing through. Lastly, you can block these spammy calls once you receive them.
If you're tired of annoying spam and scam calls, you can at least minimize them so they do not become a problem for you in the future. Additionally, help members of your family and community by spreading awareness about how to avoid scams and block calls. This information may be especially useful to senior citizens.
Copyright 2022, DailyDig.com