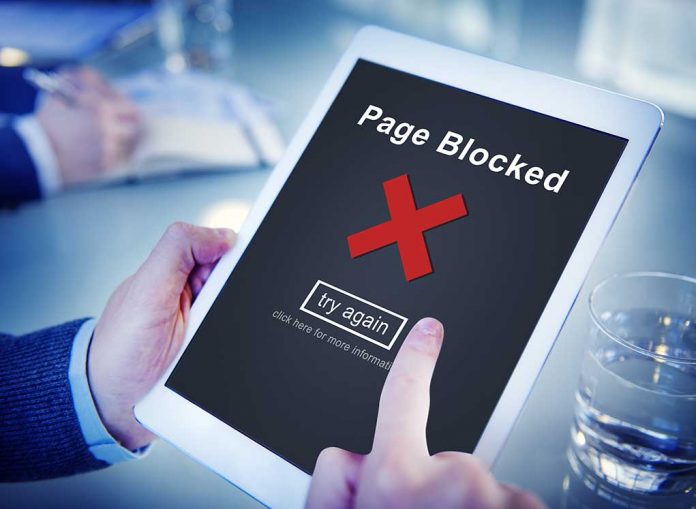 (DailyDig.com) – Censorship is deeply problematic in politics. It allows one party to drive a narrative without granting others the ability to defend themselves or retaliate. In fact, many Right-leaning Americans felt social media sites and website providers unfairly censored Conservatives in the months leading up to the 2020 election in the United States. Russian sources now say their country is experiencing similar problems.
Alexei Navalny
Russian leader Vladimir Putin won't even refer to him by name, but lawyer, anti-corruption activist, and opposition leader Alexei Navalny is ever-present in the region's politics. He serves as the head of the Russia of the Future party and the Anti-Corruption Foundation.
Navalny has a big following: more than six million followers on YouTube and over two million on Twitter support his views. He utilizes both platforms to organize demonstrations, expose Russian corruption, and promote his political platform as a whole.
Navalny's Plan
Navalny's team first sought to use a website and corresponding app to aid them in their efforts to secure votes during September's election. They felt this would strike a blow against the United Russia party currently in control of Russia. His team is still asking followers to sign up to support the candidate who can best defeat United Russia in their district.
From Russia With No Love
Russian authorities quickly shut down Navalny's movement, deeming it extremist. Yandex, the country's top search engine, removed the hopeful candidate's website from search results after the national communications regulator called the site problematic.
The fight to quiet Nalvany comes just after the country threatened Google and Apple with fines for refusing to remove the smart voting app from their stores.
Those opposing the ruling party in Russia have attempted to rally support for overthrowing the current administration. Meanwhile, the government's ruling party, United Russia, is cracking down on the media and activists who oppose the government. Last week, candidates and the press attended a rally promising that the barriers put in place on the media by the government would be lifted, stopping censorship.
Still Pushing
Navalny may be in jail, but his team is still urging followers to download the smart voting app from Google or Apple. Yet, they're also warning them to be careful of fake sites. Google and Apple remain under threat of receiving fines from the Russian government, which says if the two don't remove the app, they will be accused of election interference.
Copyright 2021, DailyDig.com