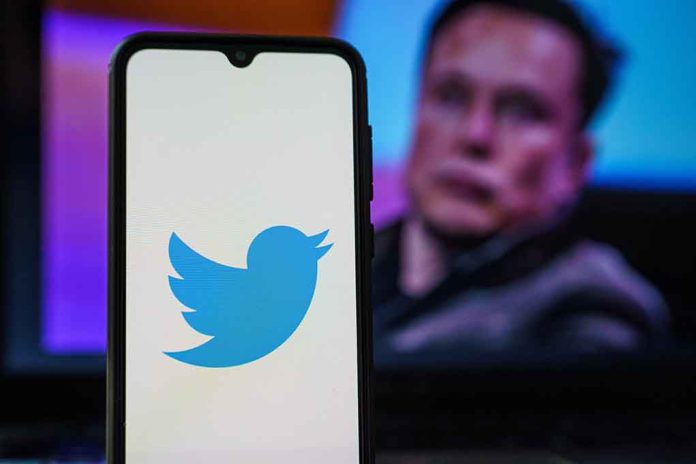 Twitter Shocks Entire World with Latest Reaction to Musk Buyout
(DailyDig.com) – Around a month after billionaire Elon Musk became the main shareholder of Twitter, it appears he is going to purchase the company. The revelation comes after weeks of speculation regarding whether or not Twitter would sell to the world's richest man. Twitter acted like it was going to put up a good fight, but in the end, it rolled over and let Musk win.
A Turn Around of Events
Following a not-so-long battle, Twitter is selling its shares to Musk. The SpaceX founder offered more than $40 billion for it. Originally, the company offered Musk a seat on its executive board, given the fact he was their largest shareholder. Musk accepted the offer, only to turn around and deny it just before stepping up to the board.
Instead, Musk offered simply to buy the company outright for around $43 billion. Twitter didn't take the offer lightly and asserted it would adopt a poison pill strategy to minimize Musk's stake in the company and keep him from buying it. Of course, the move was a waste of time given Musk is the world's richest man. Now, after Musk proved he had the financial capacity to follow through with his offer, the social media platform is handing the keys over to the billionaire.
The Future of Twitter
Musk's acquisition of Twitter obviously wouldn't go unnoticed. While the billionaire says he wants to make the social media company a platform of free speech, many liberals and left-wing activists are condemning his actions. The Tesla CEO has already mentioned several plans he has for Twitter in the future, including the ability to edit tweets.
With the future of Twitter hanging in the balance, Musk put the company on lockdown to ensure no employees unfavorable of his purchase attempt to destroy the platform from the inside. The SpaceX founder has also discussed the possibility of dropping Twitter's current ad-revenue-based business model and going for a subscription-based one instead, a decision that could see many users lose interest in the platform.
Why Buy Twitter?
Musk has made it clear that his largest reason for buying the social media company was to ensure free speech survives on the platform, asserting it's "essential to a functioning democracy." It's obvious that Musk perceives free speech as something that's truly priceless.
Why else would he spend a portion of his fortune in order to help preserve it? Current employees of Twitter have been told there's no guarantee they'll have jobs within the company in the future, but as of now, Musk has no intention of laying anyone off.
Copyright 2022, DailyDig.com