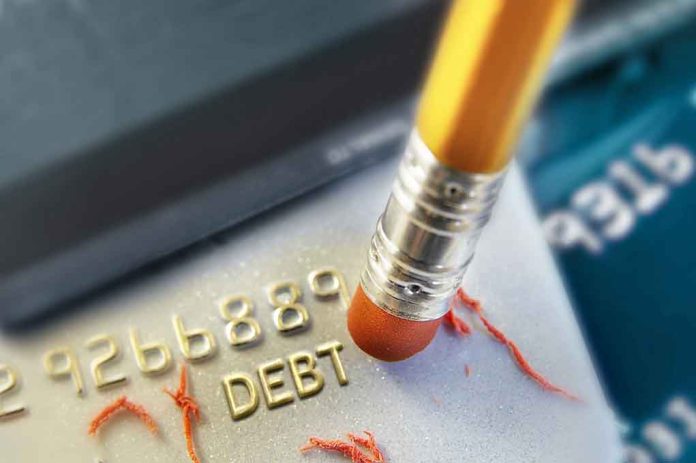 What You NEED to Know about Unemployment if Self-Employment Doesn't Work Out
(DailyDig.com) – Self-employment can be an exciting and beneficial venture for many, but it comes with various unknown factors. Therefore, the self-employed must understand the benefits and perks of being their own boss as well as the potential setbacks they may face. One factor to consider, especially in a volatile or unpredictable field of work, is unemployment.
What is Self-Employment?
A self-employed individual does not work for consistent pay from a single employer but instead earns their income by contracting directly with a business. Self-employed individuals may sometimes run their businesses as sole proprietors. Alternatively, they may be referred to as independent contractors or freelancers. Essentially, the self-employed are in business for themselves. They may work with a single company or entity or have multiple income streams. Self-employed individuals need to plan for taxes and benefits differently from traditionally employed individuals.
Unemployment Insurance
Unemployment insurance (UI) is a form of social insurance created in 1935. Employers make paid contributions on behalf of employees so that employees have a form of income support should they lose their job through no fault of their own. The U.S. Department of Labor oversees unemployment insurance, and the federal government pays administrative costs. However, individual states run basic unemployment programs. Most funding comes from the state, and the state provides benefits. In general, the basic program provides up to twenty-six (26) weeks of benefits. It may replace approximately half of their former wages, up to a maximum benefit. It is important to note that typically, states set their own benefit levels and eligibility criteria.
Can Self-Employed Individuals Collect Unemployment?
One of the benefits of having an employer is the fact, as mentioned previously, that employers fund unemployment insurance. However, self-employed individuals typically do not contribute to the state's unemployment fund. Barring special circumstances, they will generally not be eligible to receive unemployment insurance.
State and federal laws determine the eligibility requirements for determining if an individual is considered an employee. Some self-employed individuals may fall under special circumstances in some states, so checking with their state's unemployment department is essential. They can guide individuals in understanding unemployment law and determining if someone is eligible for unemployment assistance.
Alternatives to Traditional Unemployment
Although the self-employed may not traditionally meet unemployment requirements, there are other instances where they may receive assistance to supplement their income while unemployed and searching for work.
Disaster Employment Assistance
Disaster Unemployment Assistance (DUA) may be available to individuals when a presidentially declared major disaster has rendered them unemployed. Individuals seeking DUA cannot be eligible for regular unemployment. They may qualify if they no longer have a job, are unable to reach their place of work, cannot work due to disaster-related injury or damage to the place of work, or similar contingencies.
Self-Employment Assistance
Some states participate in Self-Employment Assistance (SEA) programs designed to enable unemployed workers to start their own small businesses and create their own jobs. States can pay a weekly allowance instead of traditional unemployment. Newly self-employed individuals can use the assistance to establish their businesses. Although this is a voluntary program and is not available in every state, it can be a viable alternative for individuals trying to come off unemployment and achieve self-sufficiency through self-employment.
When venturing into self-employment, individuals should consider all factors. Though most people do not go into business expecting to end up unemployed, the unexpected sometimes happens. The self-employed should recognize they generally will not qualify for unemployment insurance benefits. Understanding their options, keeping up-to-date with unemployment laws, and being prepared for periods of slow or no work can help them overcome the lack of income when faced with the unexpected.
Copyright 2022, DailyDig.com