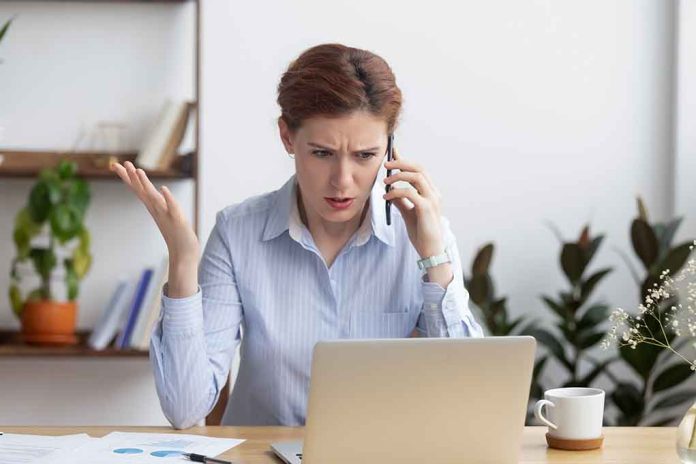 Staying Connected with the FCC's Lifeline Program
(DailyDig.com) – For some low-income families, paying a phone bill can be difficult. However, a phone line gives a household access to emergency services, the ability to connect with family, and the opportunity to connect with potential job opportunities. That is why the Lifeline Program exists.
What is the Lifeline Program?
The FCC Lifeline Program has been helping low-income consumers establish security through reduced-cost phone services since 1985. It is part of the Universal Service Fund. It is administered by the Universal Service Administrative Company (USAC), which maintains data, disburses funds, and handles other aspects of the program. If a household qualifies, they can receive a discount on their phone services to make it more obtainable.
Who Qualifies for the Lifeline Program?
Eligibility is determined through a National Verifier by service providers, but consumers can also check their own eligibility. Consumers may qualify for Lifeline Program if they meet one of the following criteria:
Gross household income at or below 135% of Federal Poverty Guidelines (see chart for specific amounts)
Medicaid
Supplemental Nutrition Assistance Program (SNAP)
Supplemental Security Income (SSI)
Federal Public Housing Assistance
Tribal-specific programs: Bureau of Indian Affairs General Assistance, Tribally-Administered Temporary Assistance for Needy Families (TTANF), Food Distribution Program on Indian Reservations (FDPIR), Head Start
How to Apply
To apply for Lifeline, residents of California, Oregon or Texas may check with their phone or internet company, or check their state's website for more information. Other consumers can learn more about how to apply for Lifeline in whichever way is most convenient: online, through the mail, or through a phone or internet company. Consumers should be prepared to provide their full name, date of birth, the last four digits of their SSN or Tribal identification number, and their street address.
A phone line can be an essential way to provide safety and security to a household. Consumers that qualify should apply for the Lifeline Program to reduce the financial burden of utility bills.
Copyright 2022, DailyDig.com