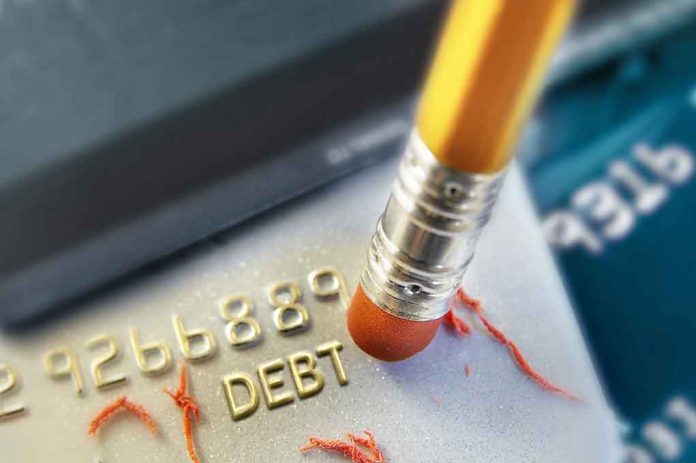 What Credit Sweeps Are And How They Might Help You
(DailyDig.com) – Many of us have a less than stellar credit score. Credit repair is thus a common topic of discussion. Credit repair takes a few months and involves disputing inaccurate items, consolidating debt and taking other steps to raise your score.
A less familiar term is a credit sweep. In this context we are not talking about setting aside an account to pay down short-term debt, but a rather different practice.
Credit Repair vs Credit Sweep
Credit repair is looking for items which might be inaccurate and disputing them.
A credit sweep is disputing all of the negative items on your credit report. This service is typically offered by credit repair companies. On their own, credit repair companies are already something of a ripoff. However, while they are legal in every state but Georgia, the real issue is that you are spending money to do something you can relatively easily do yourself. Unless you are extraordinarily busy, it's not typically worth it.
Some of these companies, though, offer credit sweeps. This is a much more aggressive tactic. Again, you are disputing everything in the hope of getting some of it removed.
How Does a Credit Sweep Work?
When you do a credit sweep, the company will claim you are a victim of identity theft. If this is actually true, then a credit sweep for a period of time may be the easiest way to deal with the problem.
Unfortunately, most people who do credit sweeps or hire somebody to do credit sweeps are just trying to get away from the black marks on their credit score.
The disputed items include things which you know you actually did and, thus, are legitimate debt.
Is it Legal?
Unless somebody is legitimately a victim of identity theft, no, doing a credit sweep in this sense is not legal. It is, in fact, fraud. To get it to work they may have to lie on a police report.
In some cases, a credit repair company may not tell a customer they are doing a sweep. However, any company that promises an increase in credit score, guarantees results, or promises to get rid of negative information quickly should be suspect.
Doing a credit sweep under false pretenses can lead to criminal penalties. The penalty for filing a false police report varies from state to state and can even be a felony in some states. In most cases it's a misdemeanor with up to a year of jail time. Even if the police aren't called, it's still not legal to do a credit sweep.
If you are a victim of identity theft then a credit sweep is legal and often the fastest way to deal with your problems. However, it can still take weeks to months and if you hire somebody to do it for you it will cost you a fair bit of money.
A credit sweep can be very tempting. The idea of improving your score almost overnight and being able to forget about your debt is likely to appeal to anyone facing financial challenges.
However, doing a credit sweep without a legitimate reason (identity theft) can cause significant legal problems and even land somebody in jail.
How to Avoid Identity Theft
Given the issues, it's best to avoid ever doing a credit sweep, as proving identity theft can be hard. Avoiding it in the first place is the easiest way. Here are a few tips for avoiding identity theft:
Provide your social security number only when absolutely necessary. Do not have it printed on your drivers' license. Always ask about alternatives.
Don't give out personal information over the phone or the internet to a stranger.
Be careful using public computers. Always log out and delete cookies when you leave.
Use strong passwords.
Keep all financial records in a safe place. If you discard anything with personal information, shred it.
Check your mail regularly, especially if you have a mailbox at the end of your drive.
Check your bank and credit card statements for items you did not purchase or charges you don't recognize.
It can be tempting to go for a quick fix for your credit. However, a so-called credit sweep is not the answer unless you are a victim of identity theft. Avoid companies that offer this or which offer any kind of quick fix or "guaranteed result." Repairing your credit takes time, and needs to be done the right way.
Copyright 2022, DailyDig.com