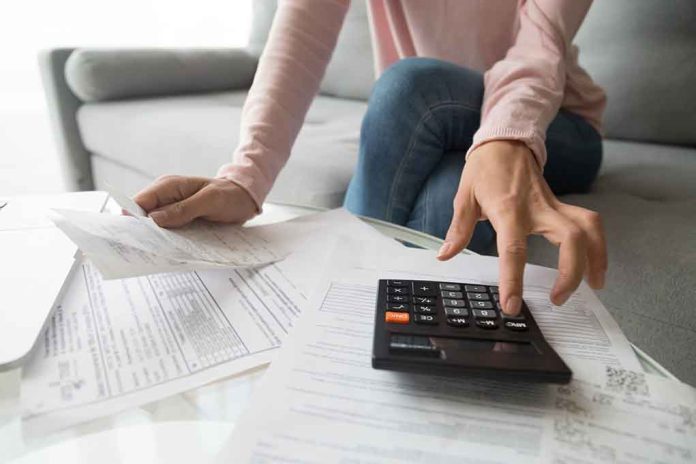 Are You Suffering From a Disaster? Government Assistance Is Available
(DailyDig.com) – Natural disasters are unfortunately common in some parts of the country. Between hurricanes, wildfires, storms, and other "once in a lifetime events", the total costs of these events runs into hundreds of billions of dollars each year. Fortunately, the federal government has a program—FEMA— to assist families caught up in these disasters.
President Carter established FEMA—the Federal Emergency Management Act—in 1979, but this was simply an act consolidating several agencies that already provided different forms of disaster relief. In fact, the earliest form of disaster relief was in 1803, when Congress sent aid to a New Hampshire town that had been wiped out by a fire. In the 1930s, the Army Corps of Engineers was tasked with designing projects for flood control. Hurricanes along the Southeastern coast in the 1950s and 60s—Hazel and Camille were the worst—and a 9.2 magnitude  earthquake in Alaska made the idea of a centralized agency to manage these disasters a priority.
FEMA, along with 22 other federal agencies, was folded into the Department of Homeland Security after 9/11.
What is FEMA?
According to the Federal Register, here's what FEMA does.
Coordinates the federal government's role in preparing for, preventing, mitigating the effects of, responding to, and recovering from all domestic disasters, whether natural or man-made, including acts of terror.
Practically speaking, FEMA offers eligible individuals and families relief following a natural disaster or terrorist attack.
The Individuals and Households Program (IHP)
The FEMA program that most Americans are familiar with is the Individuals and Households Program, or IHP. IHP provides assistance in the form of both direct and financial help to people who don't have the resources to rebuild on their own. You don't have to own your home to be eligible for FEMA help.
FEMA is not a replacement for homeowner's or renter's insurance; it does not cover personal damages you may incur from a disaster—things like furniture, cars, and electronics. They point out that the IHP is supplemental help to meet basic needs during disaster recovery—food and housing, to be specific.
Types of IHP assistance
There are four basic types of FEMA assistance. The federal government has to declare your home part of a national disaster area to get the ball rolling on distributing aid.
Rental assistance
If your home is destroyed in a disaster or deemed uninhabitable, IHP provides rental assistance money to help you find a temporary place to live, or a shelter—typically an emergency shelter in the short term, or a hotel for a longer period. To qualify for IHP rental help, you need to meet these guidelines:
You must be a survivor of the disaster and unable to live in your home
You must agree to relocate
Your homeowners insurance policy is not enough to meet your housing needs
You're living in an emergency shelter
You have  limited resources for new housing
One of FEMA's goals is to limit future relocation, so they will request that you move out  a flood plain or other area that's prone to natural disasters if you want help rebuilding.
Direct assistance
If you can't qualify for rental assistance because there are no housing options, you could be eligible for Direct Housing Assistance. This kind of help is two-fold, providing both shelter and money.
If you live in a multi-family rental property, IHP pays for temporary housing. Because there is a housing shortage in the US today, FEMA gets creative about shelter—you may wind up in a manufactured home, or even an RV. This actually makes sense as these are much faster and easier to manufacture than a stick-built home or apartment. FEMA also leases homes directly for temporary shelter. Outside the continental US, FEMA may build new construction or handle repairs in areas where they don't have other assistance options.
Home repairs
If your home has sustained limited damage, FEMA may opt to give you financial relief to handle repairs. Here is how you qualify for repair funds.
FEMA conducts a home inspection to determine if your home is inhabitable
You don't have the insurance or resources to manage the repair expenses on your own
How does FEMA determine if your home is okay to live in? It has to meet these criteria.
Safe
Sanitary
Functional
Has no disaster-related hazards if you live there
FEMA will also pay to replace your home, but the maximum assistance you can get to repair or replace your home through IHP in a given year is $33,000.
Funds for miscellaneous expenses
IHP also provides funds to cover other expenses if you are underinsured, or uninsured. Your state, territory, or tribal government approves the additional costs that FEMA covers. These are distributed separately from rental assistance or direct housing funds.
Child care costs, medical bills (dental included), auto repairs, and burial expenses are eligible for IHP money. So are the appliances you need to clean your home—commercial-grade dehumidifiers or vacuum cleaners, the cost of moving and storing your household items that weren't damaged, furniture, clothing, educational or work materials, and other basic costs that FEMA decides are reasonable.
Applying for IHP
FEMA is a government agency, and IHP  is a federally administered program. This means that disaster assistance is available to any household that meets the eligibility requirements; no discrimination is allowed based on race, religion, color, age, economic status or sex, among other factors.
The agency does expect your household to stay together after the disaster, and aid is given to the pre-disaster household unit. They make every effort to provide similar housing, but if the temporary shelter is too overcrowded or causes you hardship, you can apply for separate assistance.
Eligibility requirements
You or another member of your household are a citizen, eligible alien, or foreign national
You pass FEMA's verification if identity and occupancy; and ownership verification for Home Repair and Home Replacement Assistance,
The President has declared your home is in a disaster zone, or is inaccessible or uninhabitable
You don't have the insurance or resources to repair the losses
You're probably wondering how or why so many people don't have  adequate insurance, when mortgage companies require it. Most homeowner's policies don't cover natural disasters like floods, wind damage, or widlfires, so even if you've diligently paid your premiums for years, they might not cover these losses.
Appealing a decision
If your application for assistance through FEMA is denied, you can appeal your eligibility within 60 days of your notification letter. Here's where you send your appeals letter.
Appeals Officer FEMA- Individuals &Households Program  National Processing Service Center
P.O. Box 10055, Hyattsville, MD 20782-7055
The phone number is 1-800-621-FEMA, or TTY 1-800-462-7585.
Copyright 2022, DailyDig.com