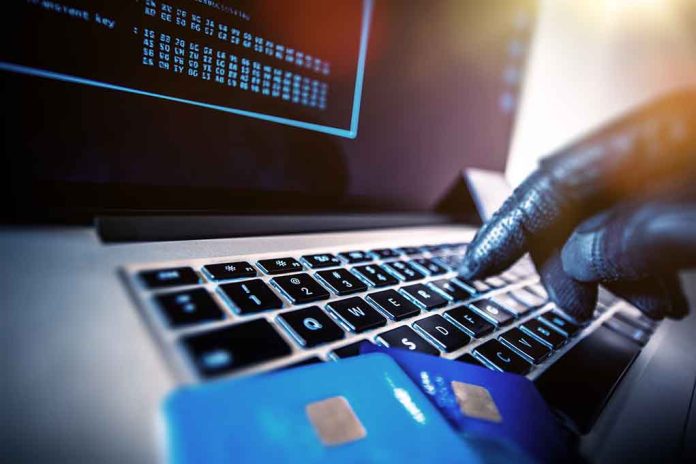 Identity Theft Is Not a Joke: Here's What To Do If It Happens To You
(DailyDig.com) – Are you worried that you may be a victim of identity theft? If you are, you're not alone: millions of Americans find themselves in the same predicament every year. From 2019 to 2020, the Federal Trade Commission (FTC) received a 113 percent increase in this variety of fraud.
Sometimes, this happens when a criminal steals a person's information, causing what works out to a whopping $33 billion in losses. This is an astronomical amount of money for consumers to lose, especially those on a fixed income or from low-income households.
Fortunately, there are actions you can take to prevent identity theft from happening, or to act fast when it does. There are options, and there IS help out there for you.
Identity Theft: What Is It?
If you're an American, you have an identity in the system: a social security number (SSN), name and address, medical accounts, credit card accounts, and more. When criminals get this info, they apply it towards thieving money by opening up new credit card accounts, or by taking the money directly (for example, if they have your bank account information, they can access your funds directly). Identity theft can also result in some extreme scenario. For example, an identity thief could even get married using your name!
How to Protect Yourself From Identity Theft
You might be surprised at how common an occurrence identity theft is. Fortunately, you can take preventative measures to protect yourself. Start by keeping all digital and hard copies of your personal information in secure locations. If you don't have a safe, invest in one. These items include:
Medicare card
Social Security card
Bank account information
Birth certificate
Credit card information
Information about any other accounts on or offline connected to your bank account (for example, PayPal).
When you get snail mail, remove your items from the mailbox as soon as you can to avoid things like credit card statements being stolen. If you're tossing documents with any identifiable information on them, shred them. Don't simply black out info: criminals have methods to remove it.
Protect Your Social Security Number
You can't get around it: certain organizations have to have your SSN, such as legitimate government organizations or financial institutions, when you apply for an account. Never give this number out unless it is absolutely necessary. Your employer, your bank, and the Internal Revenue Service (IRS) might require it, and other government organizations should only ask for your SSN if you call them or visit them in person.
Legitimate organizations that should have access to your SSN will not call, email, or text you asking for it. If you receive such communication, it's an indication of a scam. Even legitimate organizations like debt collectors may ask you for all or part of your SSN on your outbound call, but there's no real way to distinguish them from scammers. Healthcare providers, the school your children go to, and various other companies might request your SSN, but it's not required that you hand it over. Ask them:
Why do you need my SSN?
What's the alternative method to ensure you're speaking with the right person?
May I give you only my last four SSN digits?
What methods do you have in place to protect my SSN?
Online Fraud Prevention
Fraud happens at lightning speed online, and it's easy to prevent. Use strong passwords, a secure password saver like LastPass, ensure passwords have at least 16 characters, and when possible, use multi-factor or two-factor authentication. It's an inconvenience, but it also helps you to take these steps.
Never hand out personally identifiable info like credit card numbers, addresses, and SSNs on social media, even if you're communicating in private message. One hacker can access it all.
My Identity Was Stolen: What's My Recourse?
If your identity has been stolen, don't feel ashamed or embarrassed. It happens to even the most savvy of consumers. You're not alone, and the best precautions are not 100 percent effective.
If you believe you are a victim of identity theft, head to IdentityTheft.gov for immediate resources. Make sure you keep members of your household and legitimate institutions apprised of the situation (you should definitely alert your bank). The faster you take action, the less damage a criminal can do.
Copyright 2022, DailyDig.com