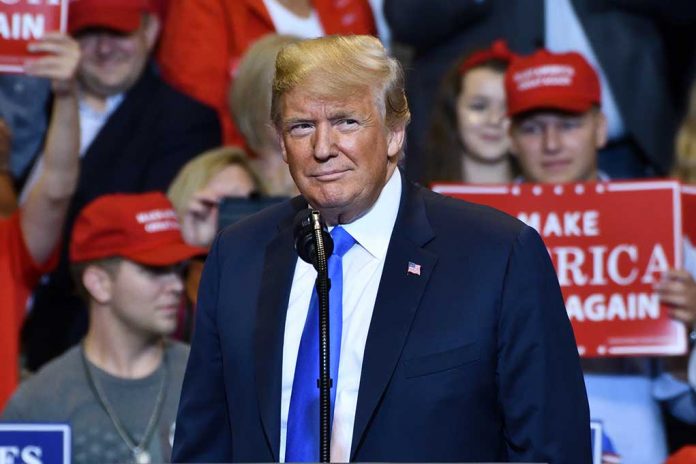 (DailyDig.com) – The same think tank behind former President Trump's former social media lawsuit is taking the fight against censorship one step further. Now, they want to shift focus on influential political policy groups. The new partnership may drastically change the face of conservatives and their party.
America First
The "America First" think tank seeks to boost its fundraising abilities, putting it at the forefront of influential Conservative groups. In fact, many who were previously involved in Trump's "brain trust" are now working for the America First Policy Institute (AFPI).
The organization also recently hired former Heritage Foundation director, Martin Gillespie. His main focus will be digital fundraising efforts and major donors.
Gillespie spent his time at Heritage as the senior advisor for corporate relations to the president. He also served as the head of donor relations. The AFPI stated that, during his tenure with the organization, he increased major donations by over 60%.
The AFPI inspires millions of citizens to join the Conservative cause.
AFPI also stated that it was thrilled to have Martin joining the team, as well as the important cause at the core of their mission. With more than 20 years of experience under his belt, Gillispie is sure to make a positive impact on the organization and its fundraising abilities.
A Movement Worth Fighting For
Censorship of Republicans and Conservatives is a daily reality, making it difficult for them to relay their ideas and intentions. Former President Trump's recent lawsuit against Big Tech, combined with the AFPI's mission, will surely help to usher in changes that put limits in place to prevent this kind of political bias.
Final Notes
By making the right moves, the AFPI has a strong chance of success by the time the 2024 elections come around. This is especially true if Donald J. Trump decides to run for president again. Democrats might take notice of this movement or worry about it — so they should.
Remember: the AFPI is only getting started, and flexing its fundraising abilities is an excellent demonstration of exactly what's possible. There's no way to predict the outcome just yet, but its actions may help to position the Conservatives for a win in 2024.
Copyright 2021, DailyDig.com